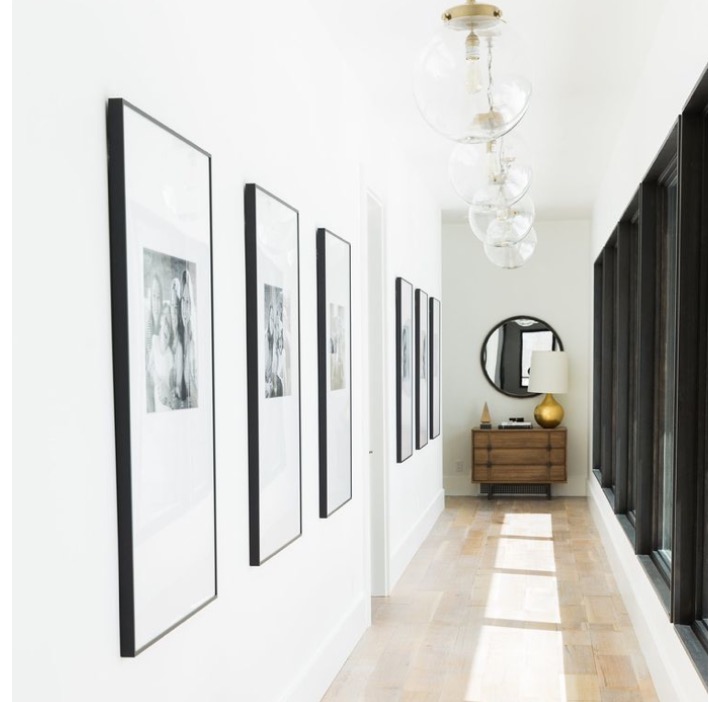 Art
,
Colour
,
Entrance Ways
,
Exterior Entrance
,
Furniture
,
Inspiration
,
Interior design
,
lighting
,
Mirrors
,
Paint colours
,
Storage
,
Wallpaper
How to make a killer entrance…decorating your entryway
Your home's entrance, both inside and out, really sets the scene and tone of your home.  Not only does it need to provide practical elements, it is also the first place your guests see – first impressions count!    Creating an entryway with depth and liveliness is like creating an entrée to a main course.  Don't overlook the exterior entrance.  Small changes can make a big difference.  Read on for my tips on decorating your entryway….
Decorating your entryway…create warmth and ambience with lighting
Well considered and designed lighting can make the difference between a great entrance and an ordinary entrance.
Outside:  Consider installing wall sconces or a decorative pendant next to the front door.  Not only does it look polished, but gives practical lighting to ensure visitors safety.
Inside: Depending on the layout of your entryway, you have a few options.  Option 1- Statement pendant in centre of room.  It grounds the space, adds homeliness and a wow factor.  Option 2- Wall sconces.  In Australia, sconces aren't quite as popular as they are in Europe and the USA, however they should be!  Not only do they give refined element to your home, they allow for mood lighting in areas where a pendant or table lamp won't fit.  Option 3- Table Lamp.  If you've got sufficient space for a table (hall table or buffet) the look won't be finished until you add a table lamp.  Handy for when a family member is returning home late or when you just want moody lighting.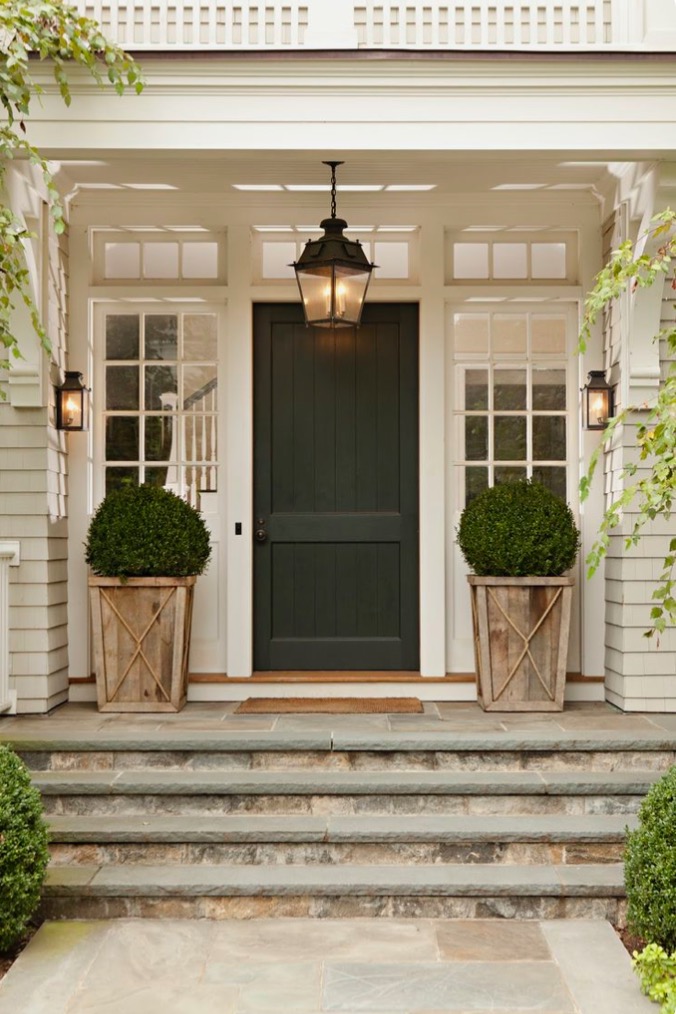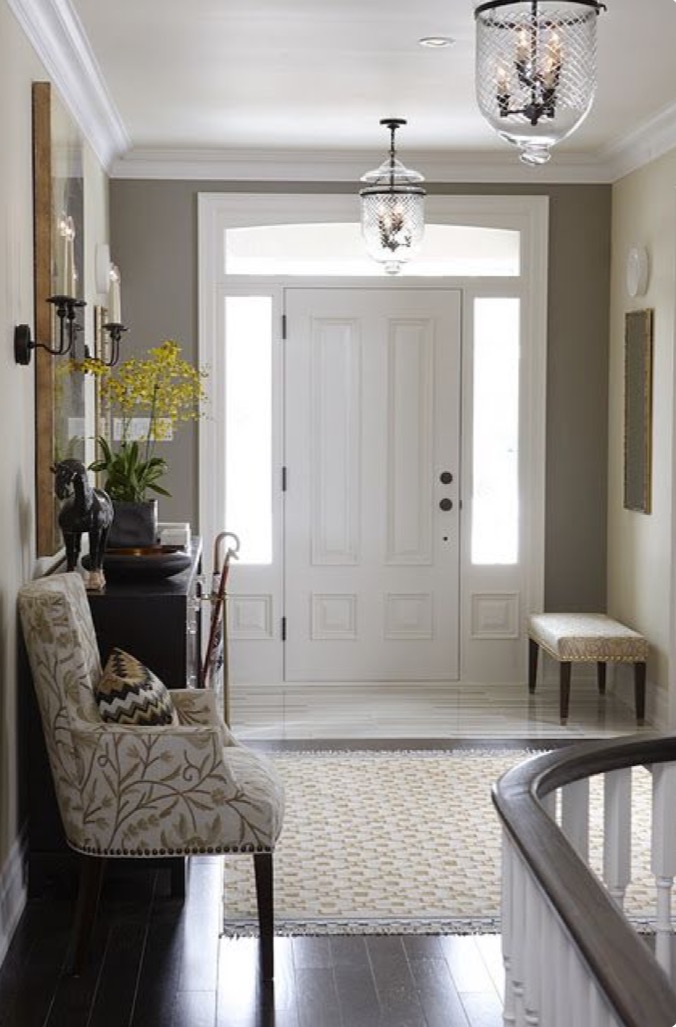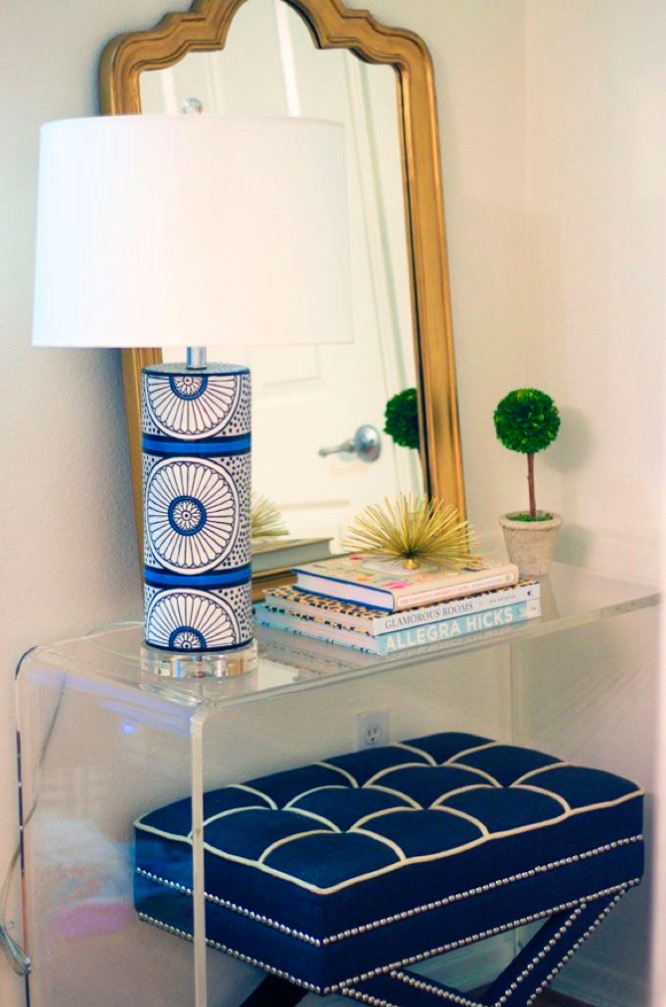 Decorating your entryway…make a statement
The entryway is one of the few place in homes that is often quite separate or removed from the rest of the house.  This being so, why not make a statement and create an interesting defined area?
Outside:  This is no secret, but I'm a massive fan of the coloured front door.  Not all houses can handle a dominant coloured front door, BUT, if your home exterior is simple you can do it!  If you want to do something coloured but not too crazy, go a few shades different from the main colour.  For example, a sea glass blue with a dark grey wall or mustard yellow with brown or tan.  If you think you can be bold, consider royal blue, lime green or even red?  These colours will all go with modern exterior tones.
Inside:  A stand alone entrance hall can take a bold statement colour.  If the layout is a bit awkward and it flows into other areas without being defined, perhaps a statement front door could work?  The front door doesn't need to be the same colour as the walls around it in the interior.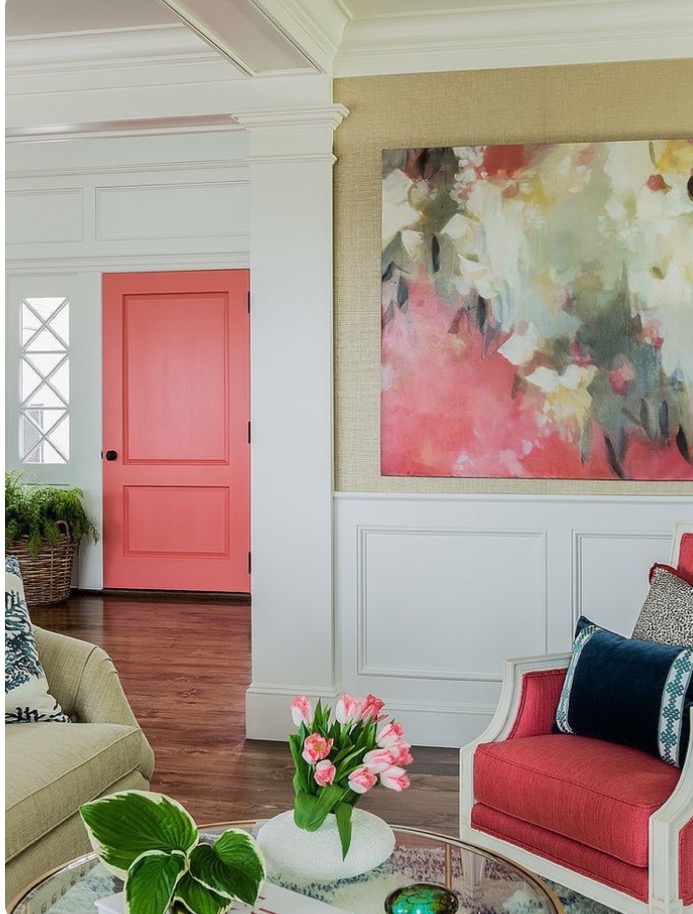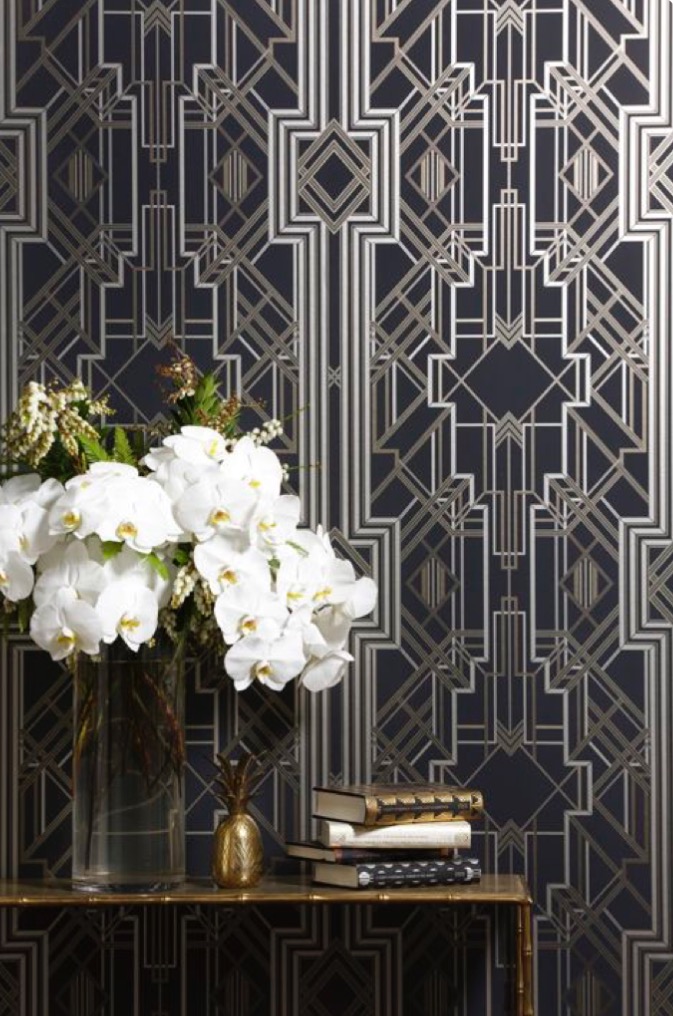 Decorating your entryway…create a gallery space
Don't let your wall space go unused just because its in your entrance way.  Even unusual shaped walls can accommodate a grouping of photos or art.  For a formal uniform look go for a themed approach, or if you prefer try a random haphazard grouping.  Don't be afraid to mix different shapes and sizes.  If art isn't your thing, or you want to keep things simple, you can't go past a mirror.  Don't be afraid to consider a larger mirror as smaller mirrors can often appear lacking and just look lost.  If a mirror is placed above a hall table or buffet, try to go for at least 75% of the width unless you're putting something tall (a vase or oversized table lamp) next to it, it will be just be swamped by the table/buffet beneath it.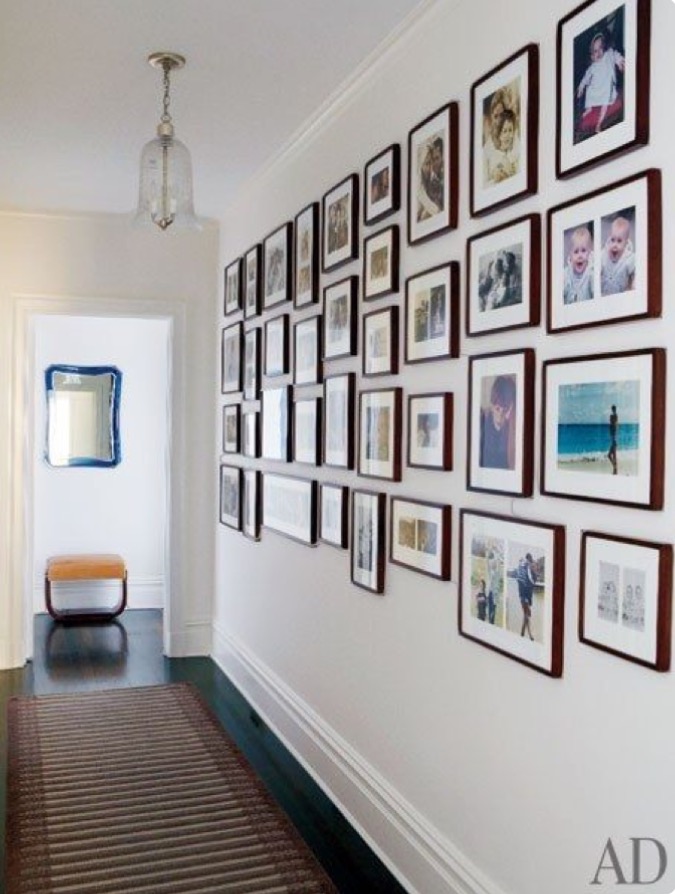 Decorating your entryway…can storage fit?
The most practical usable entryways have an element of storage. Its handy to have somewhere to drop your bag quickly or keep your keys in a convenient spot. If space permits try a slimline hall table. For a wide entry, a hall table might not cut it and you might need to go for something more substantial like a buffet.  For a grand entryway, a circular table will ground and define the space and create a focal point.