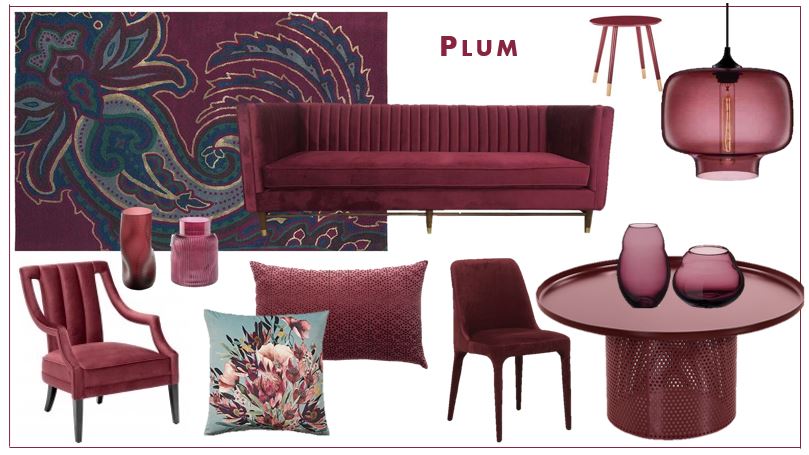 Colour of the moment…Plum
Colour of the moment…Plum. I'm loving this versatile colour so much.   Plus is a rich, luxurious colour that adds real depth and moodiness.  Be it modern or traditional applications, plum is a great addition to any space.  Plum adds homeliness and warmth to even the most contemporary cool spaces.  Its happy with grey modern tones or brown warmer tones.  There are so many options available to decorate with plum.
1- Colour of the moment…Plum 
OH, what a divine living room, so cosy and rich.  Not only have they used plum on the wall, there are little snippets of it throughout the room.  In the vase, the cushion on the chair, small elements of the cushions on the couch and a little in the artwork.  This is a great example of tying a room's colour scheme together with these little additions.  Plum sits beautifully with green and yellow/gold tones.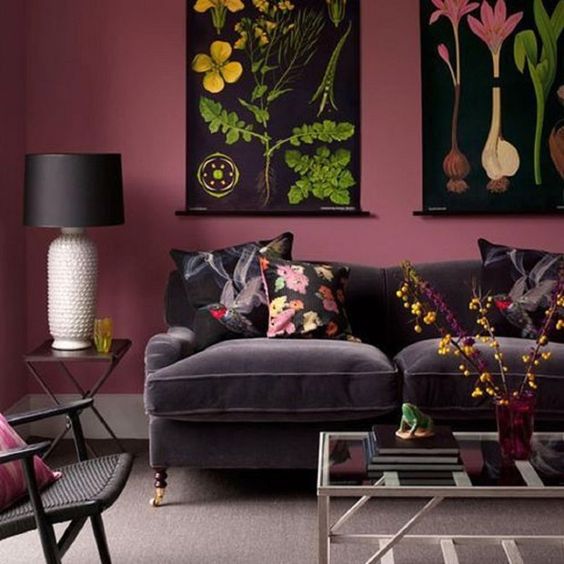 2 – Colour of the moment…Plum 
An otherwise, grey tonal space, the addition of the plum bedlinen makes this an inviting bedroom.  Pared back with simple elements, the bed is the focal point.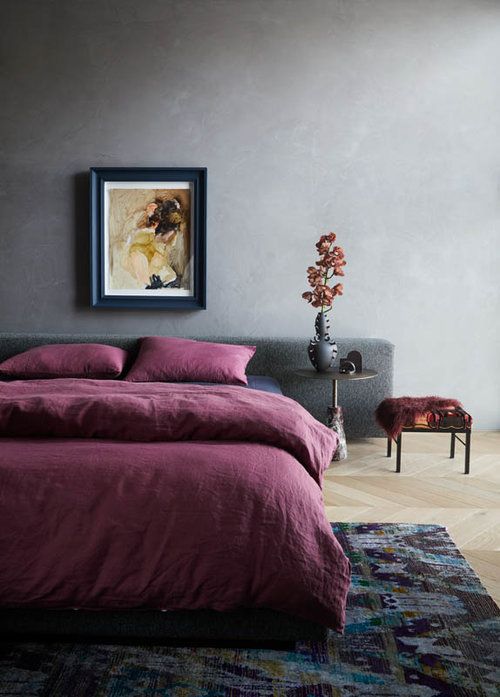 3- Colour of the moment…Plum
Plum was the perfect choice for this classical style kitchen with a bold wallpaper.  The depth of the plum balances out the boldness of the wallpaper while the white marble splashback and bench, gives some visual breathing room.  The rose gold handles suit the richness of the plum cabinets.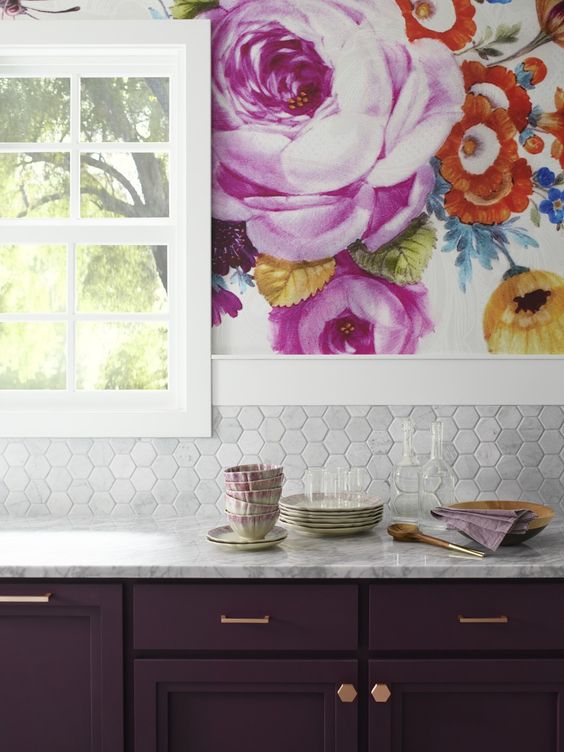 4- Colour of the moment…Plum 
If this living room had white/neutral walls, would it be as cosy and inviting?  It would have been nice, but the plum has taken the space to the next level.  Plum looks beautiful with tan or orange tones.  This living room has a tan armchair and some orange/russet elements in the cushions and artwork.  The overall combination creates the perfect environment to relax with a cup of tea or glass of wine on a weekend afternoon, the perfect space to relax.