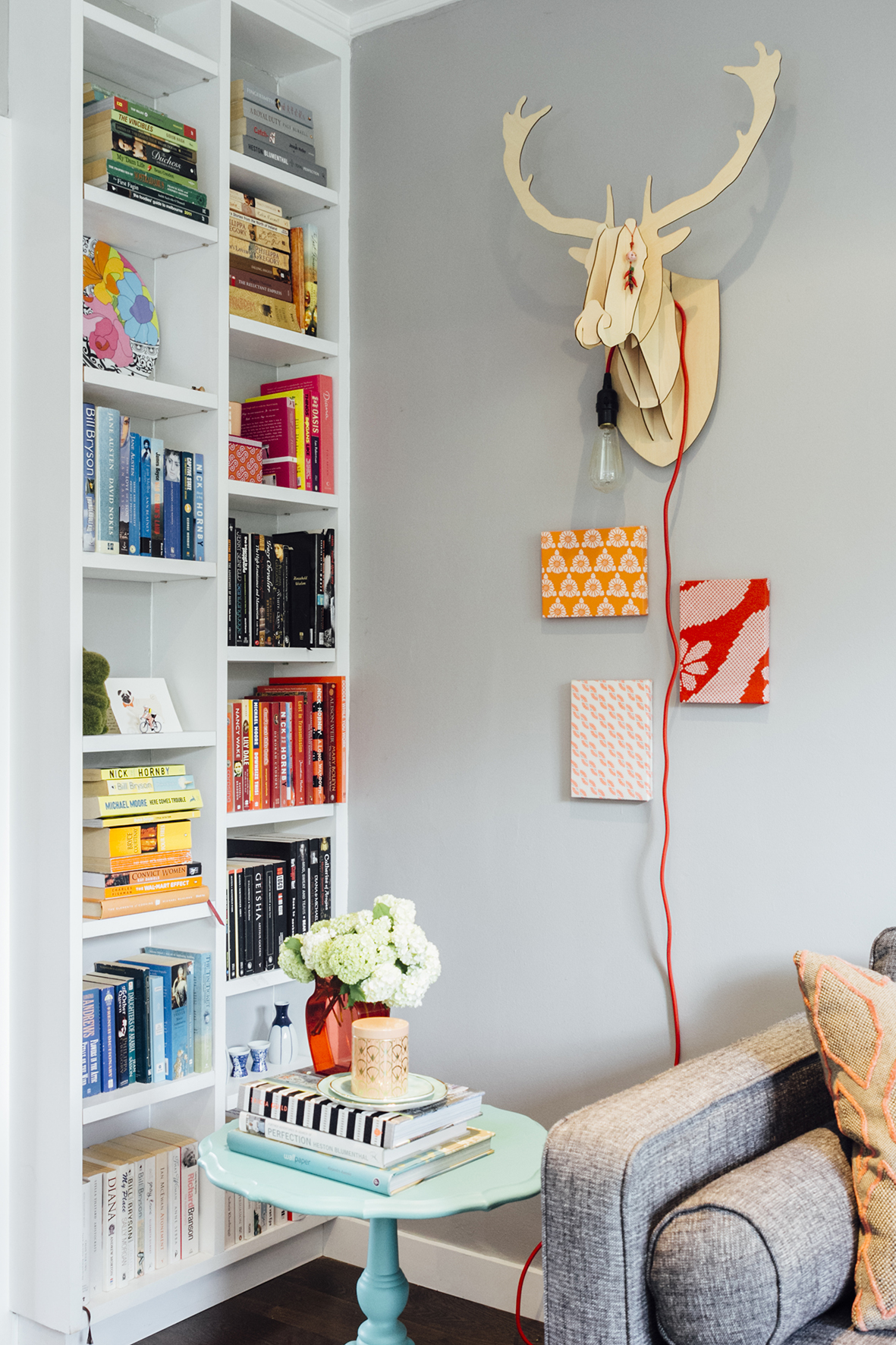 How to style a bookshelf…
There is a term that gets mentioned on Instagram regularly, Shelfie.  Not a selfie, but a shelfie.  A styled shelf that people are treating like a selfie.  If you want to aspire to be take some "shelfies" of your bookshelves than read on how to style a bookshelf…
How to style a bookshelf
1 – Make the bookshelf itself fabulous.
Before even considering as to how you will style your bookshelf, consider making the bookshelf itself as fabulous as possible.  Consider painting the bookshelf a colour that speaks to you.  I personally love a dark bookshelf (mine will be almost black) so all the colourful books and objects on it will pop against it.  Better yet, consider putting a wallpaper on the back of the shelves for some added fabulousness. If you're going for a glamourous look, mirrored backs will make the space seem bigger and add some bling to the space.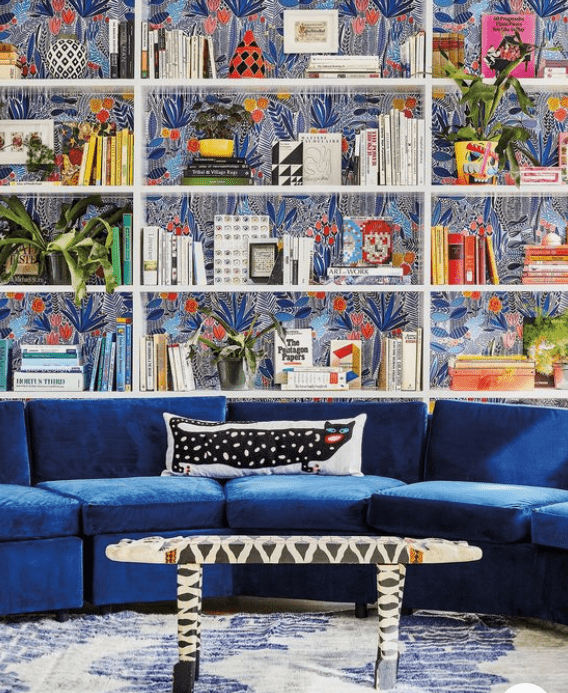 How to style a bookshelf…
2 – It's not just a bookshelf
Most of us have a few decorative objects lying around the house that don't have a home.  Problem solved, incorporate them into your bookshelf.  Small statues, artwork, plants, photo frames, records, these can all be incorporated into your bookshelf to create a refined, sophisticated look.  To best accommodate the objects try mixing the books up by putting some vertical and others horizontal.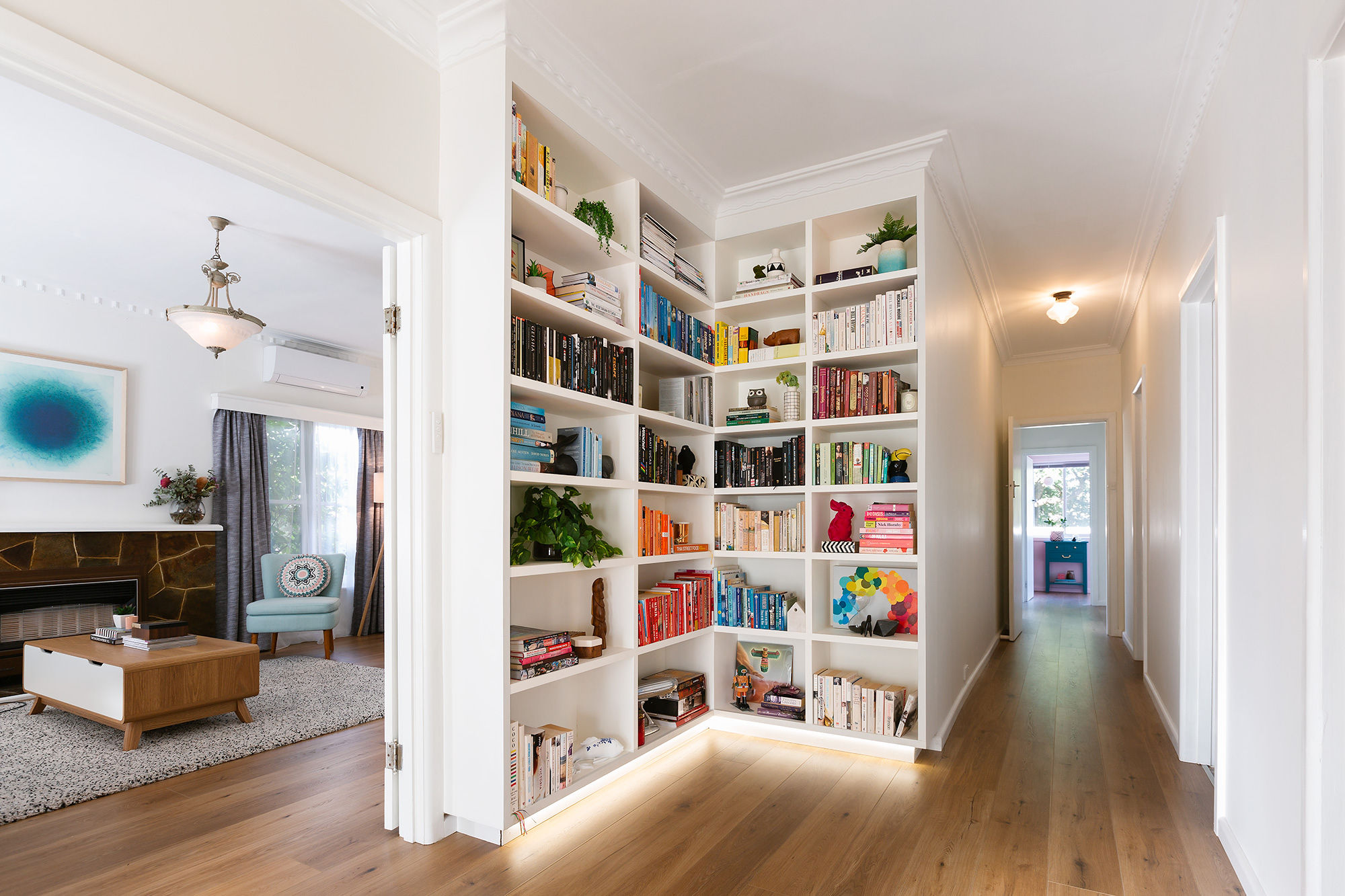 How to style a bookshelf…
3- Try to not overfill it
Allowing for some negative space around the objects will let the bookshelf shine and not look too busy with everything crammed in.  We're wanting to create a less messy look and more sophisticated look.  It will also allow the observer to take in everything that is on display and not just be a visual overload.
How to style a bookshelf…
4-   More books than objects?
If you're a proper bibliophile, then you're going to have A LOT of books.  If this is the case and you don't have much space for decorative objects, a great way to create a cohesive look without the chaos is to colour block the books.  Just group them into their similar colour families and start filling up the shelves.  You might need to mix up the order to get the visual balance right. For example, not too many neutrals together competing against the bright colours.  Alternatively, like the example below, you might want to go for a rainbow effect where one colour runs into the next like on the colour wheel.