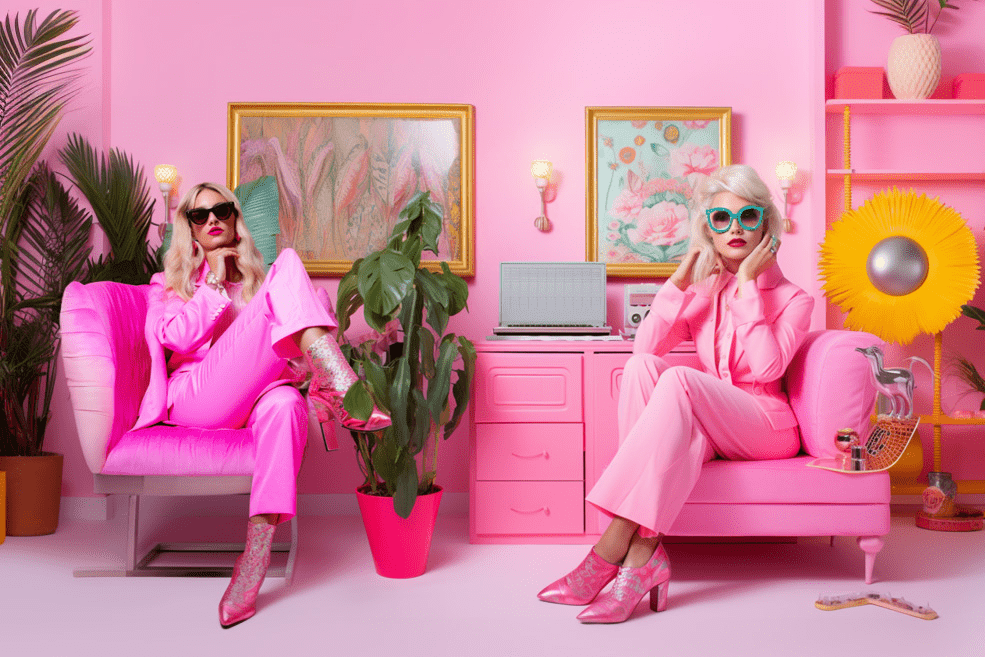 The Barbiecore interior design trend gives me hope! No seriously.
It's official: The Barbiecore trend for interior design is a thing. But what is Barbiecore? I was asked this question recently for an interview with Harpers Bazaar (shout out to Shona Hendley who wrote the article) and I must say the whole concept is getting me rather excited.
All because of a little movie starring Margot Robbie, Ryan Goslings abs and some guy named Ryan Gosling,  I'm getting less kickback when I try to forcefully push my colourful aesthetic on to clients.
Barbiecore is not just a design trend; it's a lifestyle that celebrates the unapologetic femininity and playfulness embodied by the iconic Barbie doll (yeah that's right Damien Woolnough, Barbie doesn't apologise).
So, grab your hot pink paintbrush and get ready to transform your home into a fun, feminine haven that would make Margot Robbie herself proud.
So what is the Barbiecore design trend?
Barbiecore is a design trend that draws inspiration from the Barbie doll, of course, the beloved toy that has captured the hearts of millions since its introduction in 1959. This trend embraces everything we have come to associate with Barbie, an explosion of pink shades, luxurious fabrics, and playful, nostalgic elements.
However the origins of Barbiecore started way before the movie's impact on current pop culture.
It can be traced back to the rise of maximalist aesthetics and the growing popularity of the Memphis design movement in the 1980s. With its bold colours, geometric shapes, and kitschy elements, Memphis design set the stage for the emergence of Barbiecore in recent years.
The liquorish all sort delight pictured above can be found on the terrace of The Pink Zebra, located in Kanpur, India.
The Paradiso Ibiza Art Hotel is another great example of kitschy colourful design, which evokes the artwork of Mondrian to my mind.
Influenced by the boldness and optimism of the '80s, modern Maximalism captures the essence of a bygone era while adding a contemporary twist.
The rise of Barbiecore: Exploring its popularity on social media
You can see from the above examples, the maximalist aesthetic embrace fun. Barbiecore just kicks it up a notch. The trend offers a departure from minimalism (ugh so much beige) and encourages self-expression, allowing individuals to infuse their personality into their living spaces.
Nothing says this more than @thehouseofadora on Instagram. Beverly Griffith took a historic house located in East Nashville, painted it pink and well, the rest speaks for itself. It's a look that's not for everyone, but boy oh boy it makes you smile.
A Barbie world forever?
Let's be real, Barbiecore will probably never make it to the mainstream. Bright pinks and greens are probably going to be too garish for most. But you don't have to go full Barbie Dreamhouse in order to evoke the style.
Or… by all means go ahead and design that entirely pink kitchen you always wanted and I will fully support your choice.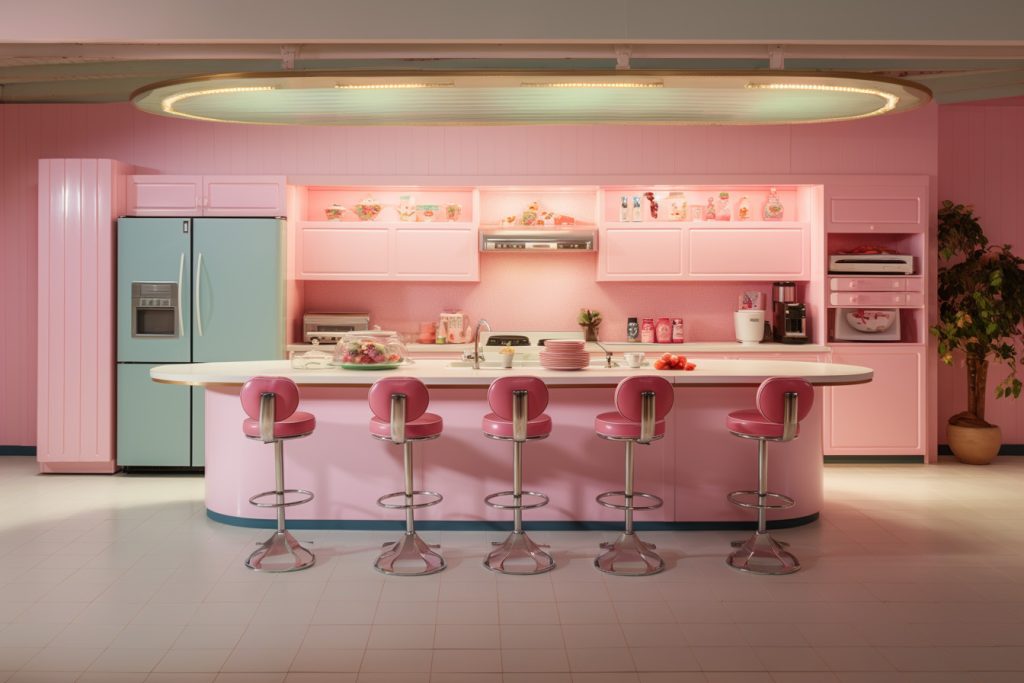 It's about self expression and being unapologetic. But if you want something that will last the test of time, you will need to find the right balance.
That's the tricky part. Not sure where to start? Well read on…
Embrace the pink shades. What would your 8-year-old self love?
When it comes to Barbiecore, one thing is clear: pink is the star of the show. Pink interiors, pink exteriors, bright pink, neon pink all the wonderful shades of pink. Hot pink has become synonymous with the iconic doll, so much so that it often gets referred to as "Barbie Pink".
Imagine having a colour named after you!
Remember the joy and excitement you felt as an 8-year-old surrounded by all things pink? Now you can recreate that feeling in your very own home.
But, if the idea of going all over the top with hot pink doesn't appeal, by all means opt for more pastel shades. Take some queues from Greg Natale (I just love his style).
Note how he creates a harmonious palette with soft pastels and gold accents that pop against black boarders all while still letting pink shine.
Going for a more subdued look doesn't mean you can't still have fun.
Again, note how the clever use of black makes the pink pop.
Pink and white in the bathroom can transform what is traditionally a neutral space into something more playful.
You can be maximal while still keeping it timeless and sophisticated.
Luxurious Fabrics and Materials
For a true Barbie inspired space, think texture. Opt for plush and sumptuous fabrics that invite you to sink in and indulge. Velvet and silk are go-to choices for Barbiecore interiors, as they exude elegance and sophistication, but pair it back with boucle fabrics and fluffy rugs to mix things up and add some drama.
Here are some examples from another designer I admire, Ju DePaula.
Retro Vibes and colourful accessories
Vintage furniture (or vintage inspired) is a key component of Barbiecore interior design. Look for unique pieces that capture the essence of the '80s, such as curved sofas, geometric coffee tables, or statement chairs. Items with scalloped edges (furniture, cushions, décor) are super popular at the moment making this look very achievable.
Mirrors and reflective surfaces work well. They create a sense of opulence and glamour by amplifying the light and giving the illusion of a larger space. Grouping together picture frames of various shapes and sizes throughout your room can also work. Or consider pieces with metallic accents to further enhance the luxurious feel.
Look for decorative objects that are colourful, fun and spark joy.
So, the whole Barbie thing is great. But for me, it's really about Maximalism
Putting aside all the hype of the movie and the grip it currently has on pop culture's throat (although I am totally going to see it) of most importance to me, is the hope that it may open peoples minds to the idea of putting fun back into their homes. I actually haven't been to the cinema since pre covid so this is big!
I know Barbie isn't for everyone, but from a design perspective, if it gets people to be more accepting of colour and entices them to explore the world of maximalist interiors, that's a win for me. #nobeige
The slider below shows an example of a maximalist interior I designed with my client Samantha Everton in her Brunswick West home. You can read a whole article about it here.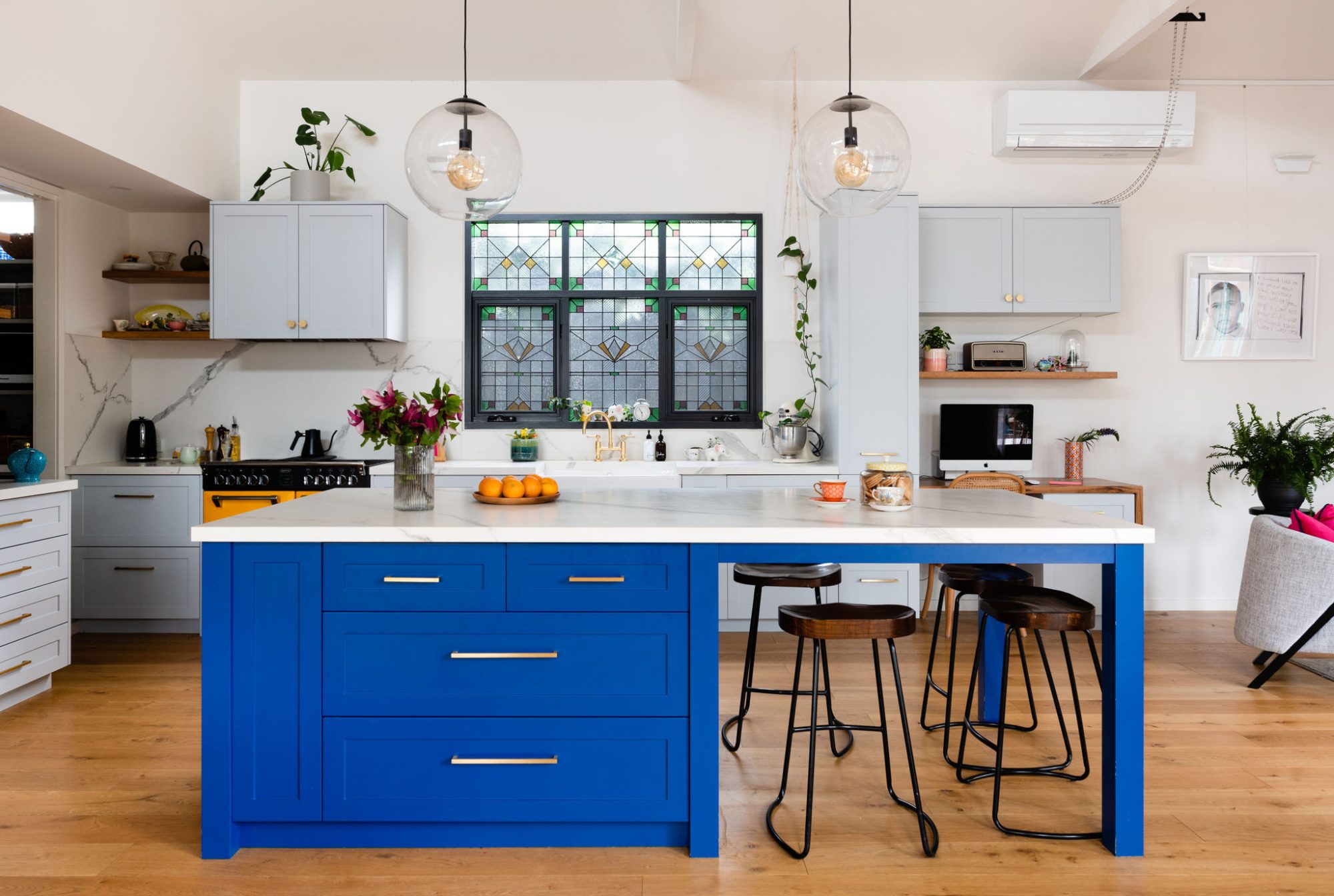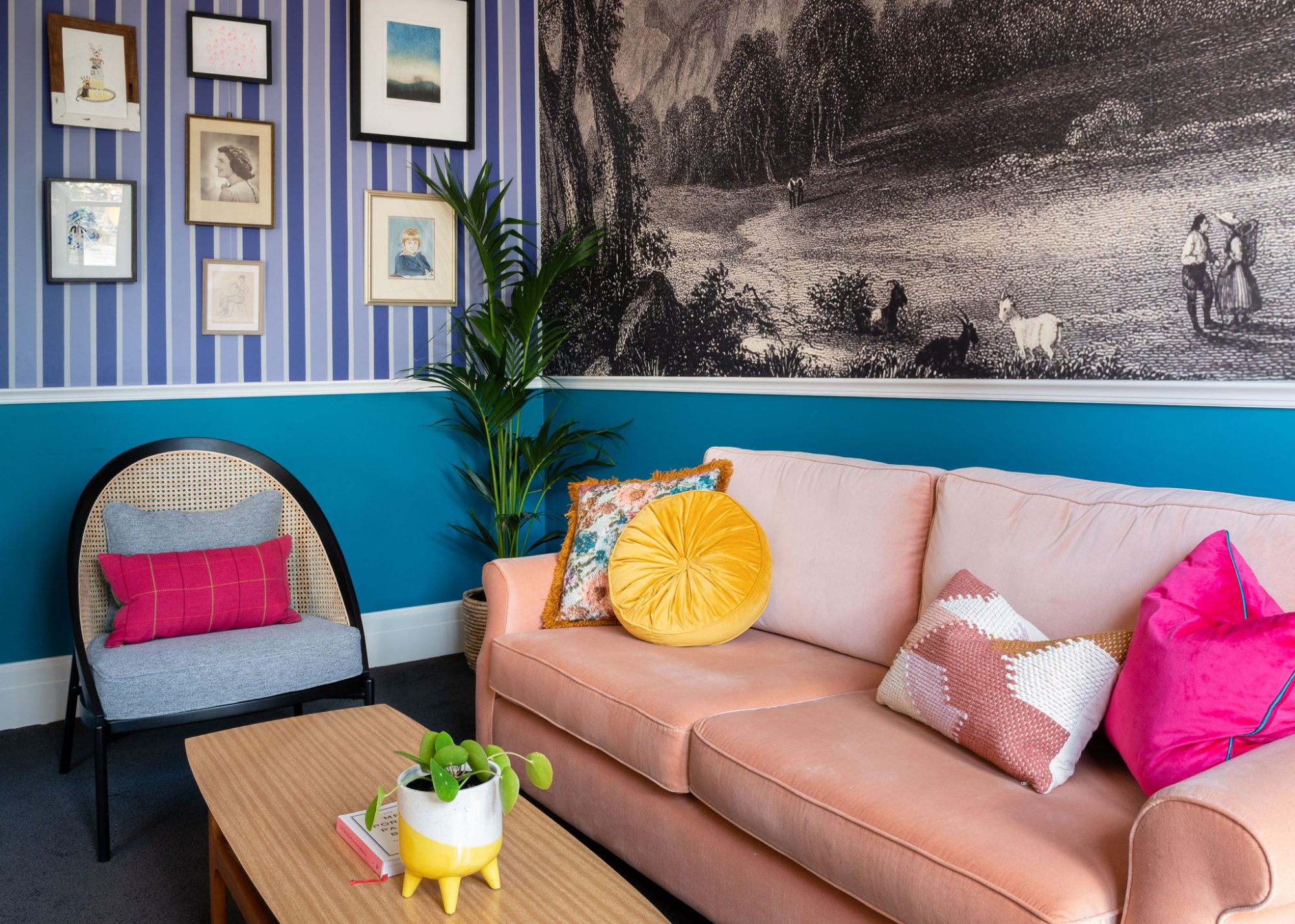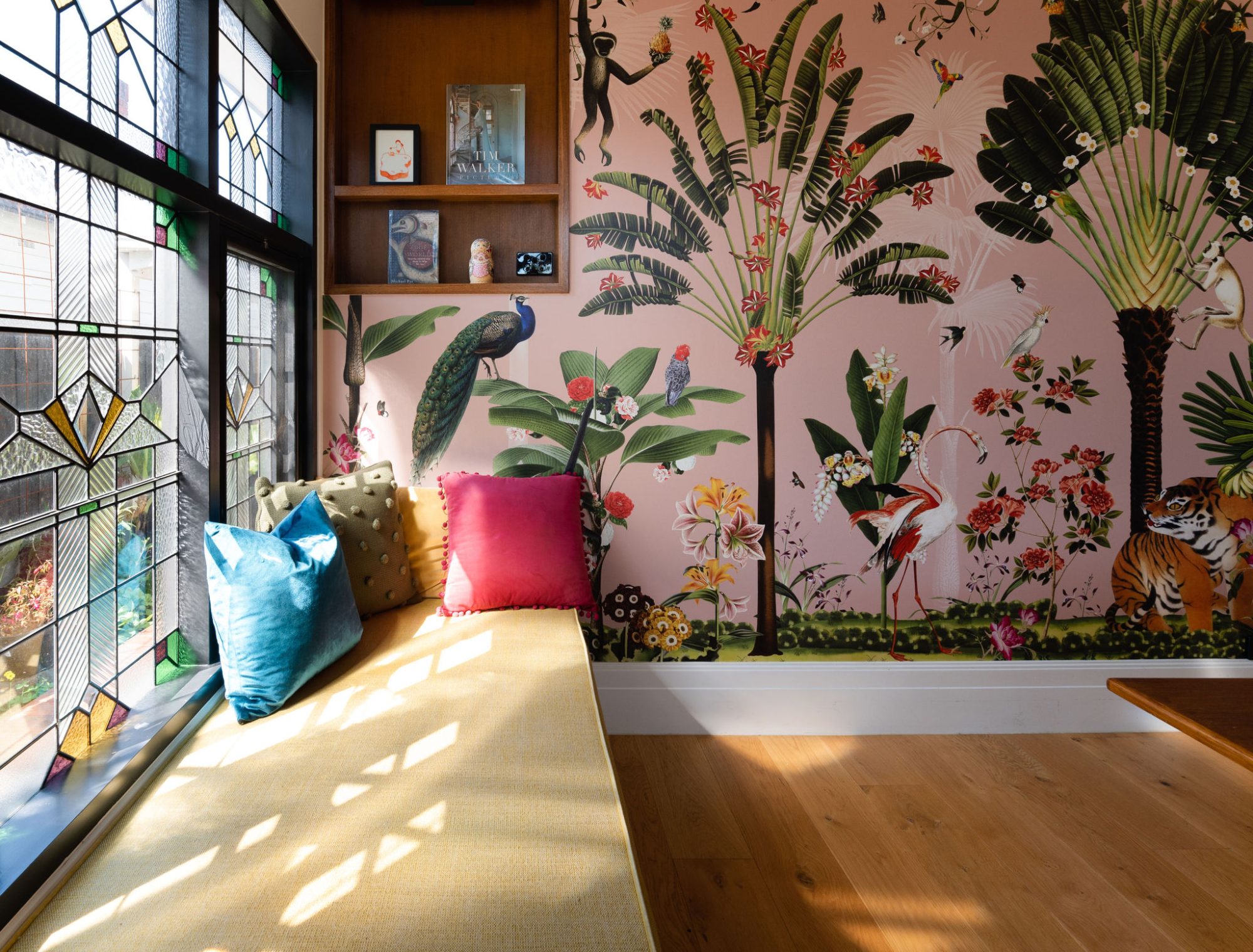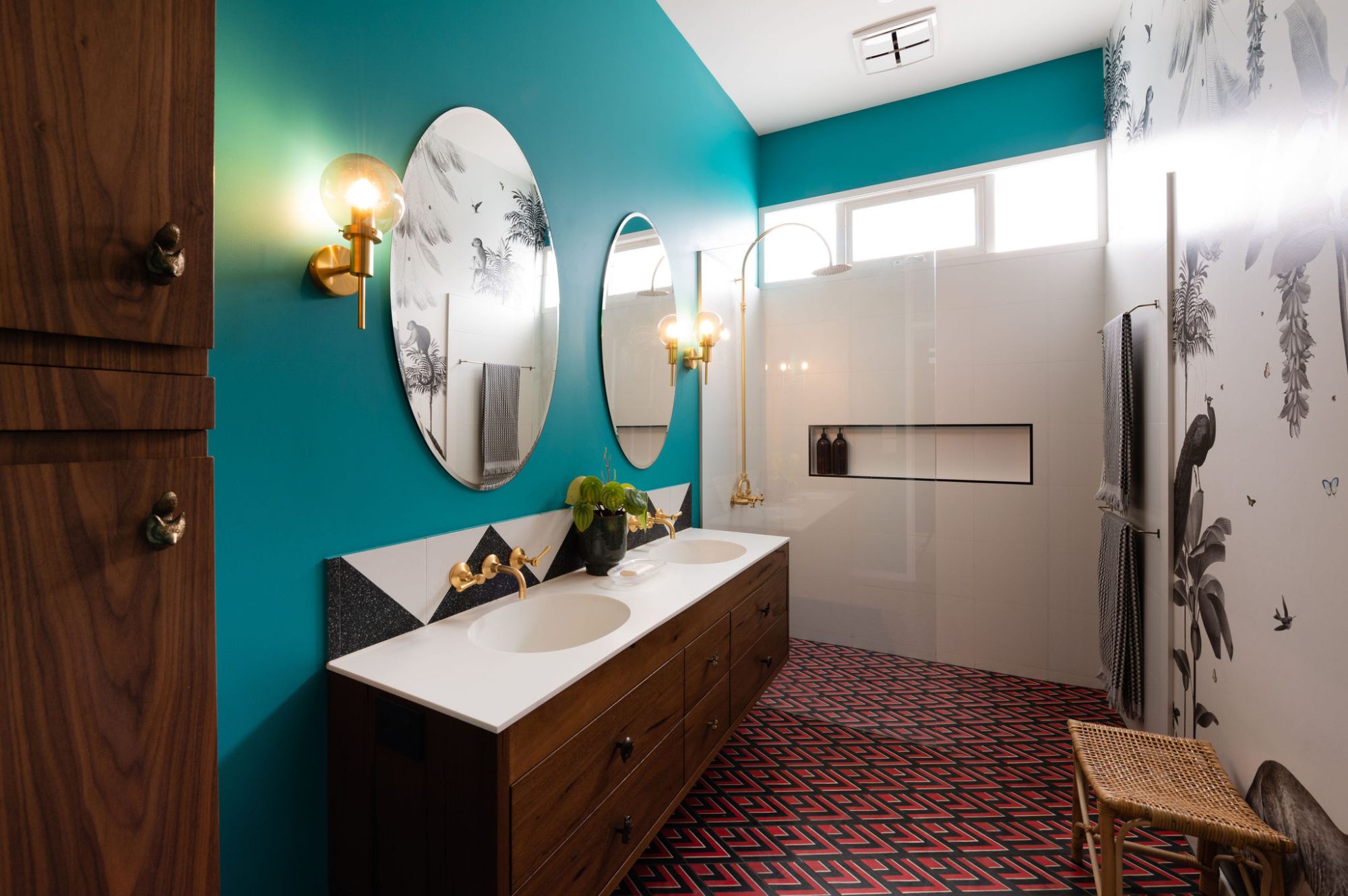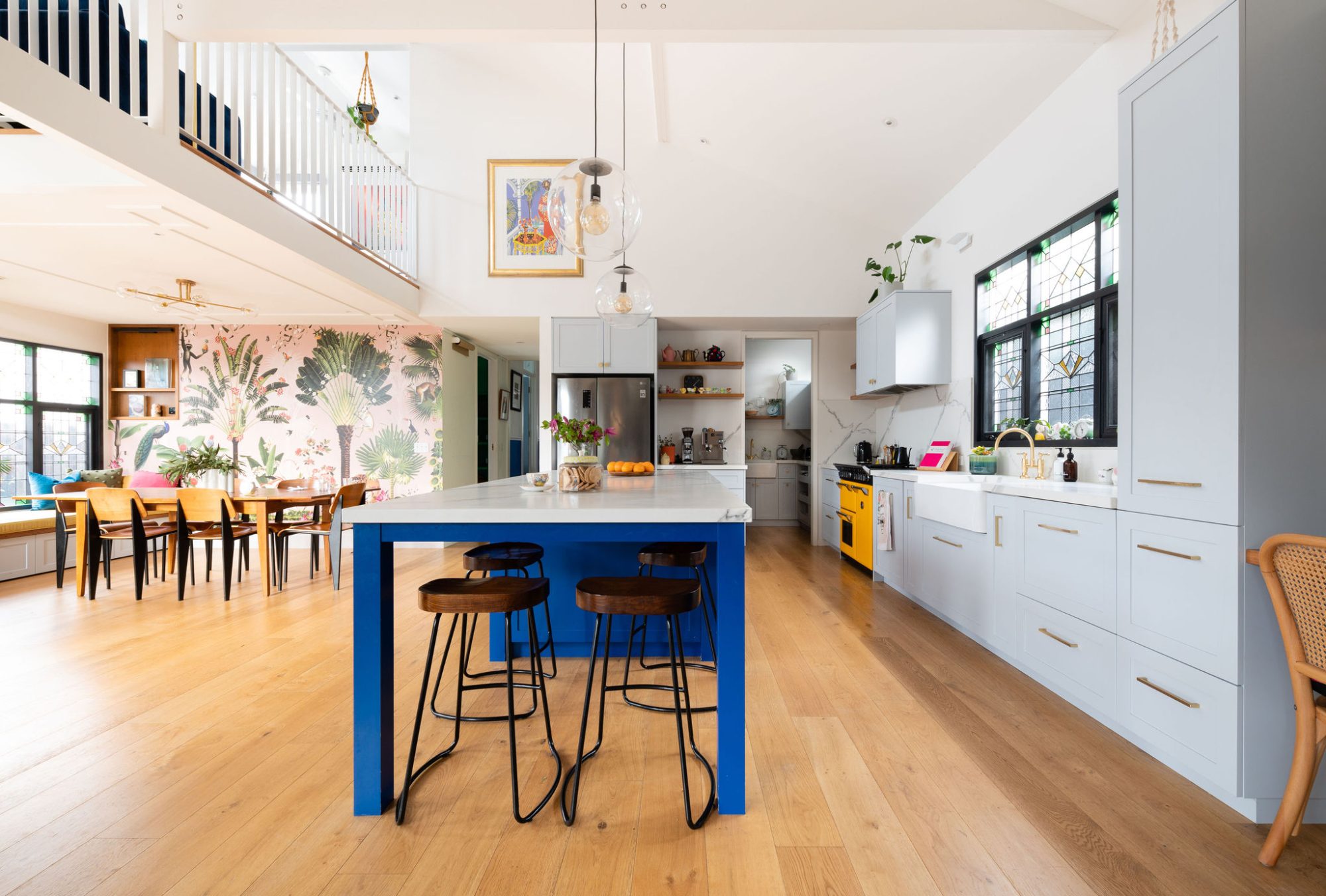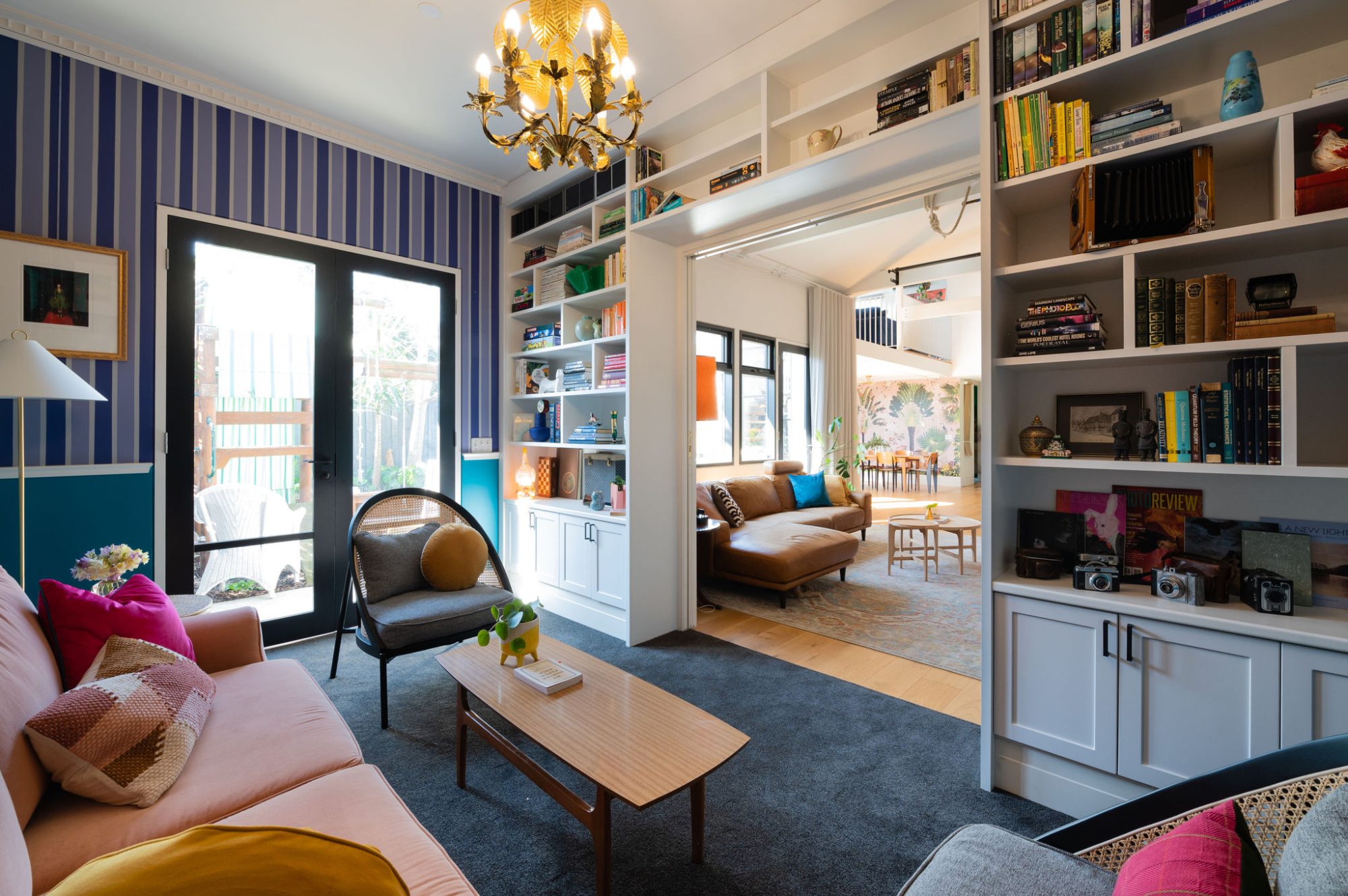 If you could like even more maximalist inspiration I wrote a blog post about cluttercore, another interior design aesthetic with big personality.
Ultimately, it's about self expression
Don't be afraid to think outside the box and unleash your creativity. Whether you choose to go all out with hot pink everything or opt for more subtle nods to the trend, the key is to have fun and create a space that brings you joy.
There is no need to follow the pack. After all, life is too short to live in a dull and uninspiring space; I'm looking at you Kim Kardashian. Yeah that's right, I went there.
Embrace the Barbiecore maximalist revolution and create a home that is a true reflection of your personality and style.