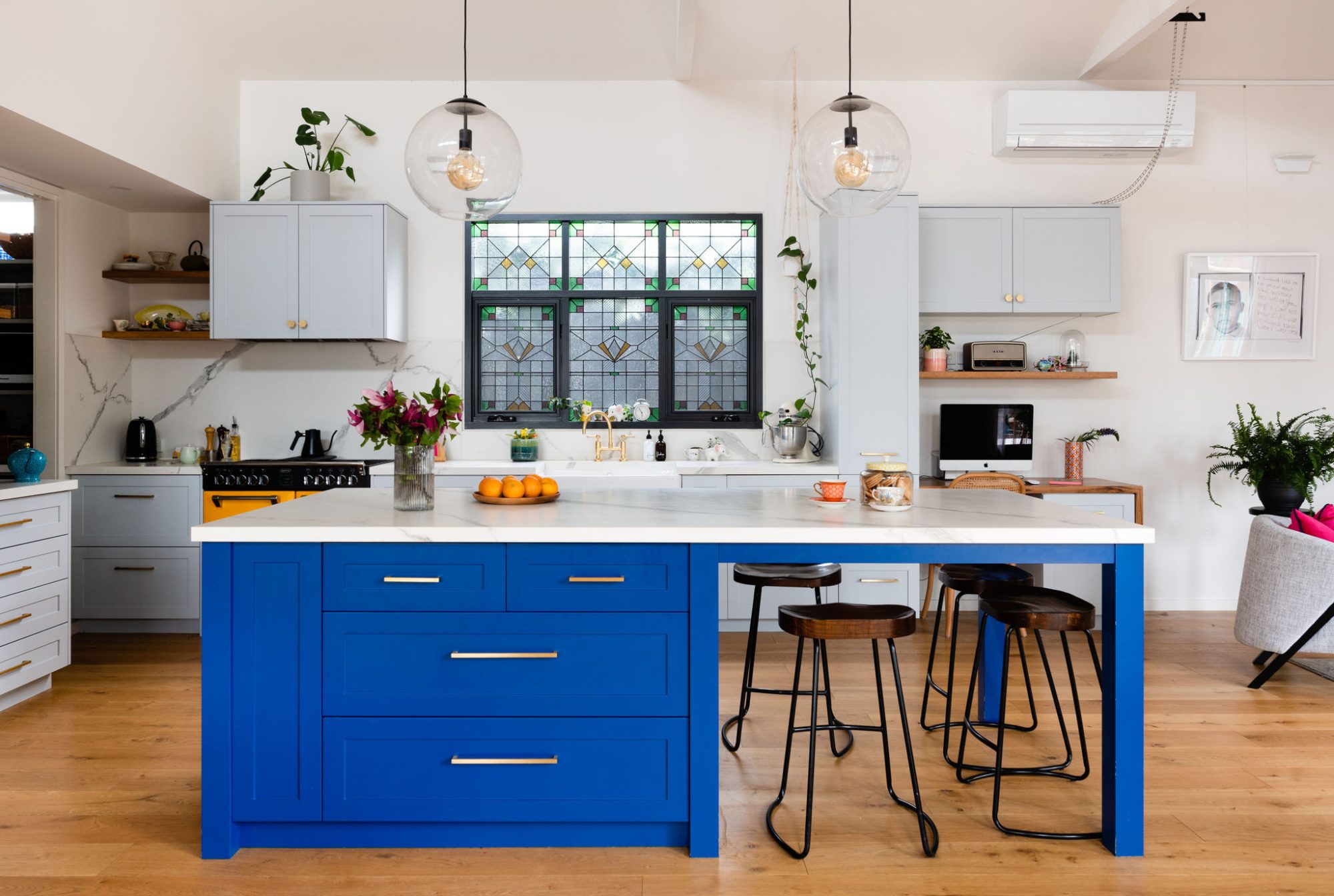 An Artist's Colourful California Bungalow For Sale In Brunswick West
Original article posted on thedesignfiles.net by By Christina Karras

Find the article and see full images HERE
The Brunswick West family home of Melbourne artist Samantha Everton is full of personality – inside and out.
Beyond the yellow door of the charming California bungalow lies a beautiful renovation created in collaboration with architect Gordon Pattullo and interior designer Alison Leeder.
Eclectic interiors and pops of colour throughout have turned it into a creative's dream home, complete with surprising additions like a 'magical hideaway cubby' and a secret door between the kids' bedrooms. And it's on the market!
31st October, 2022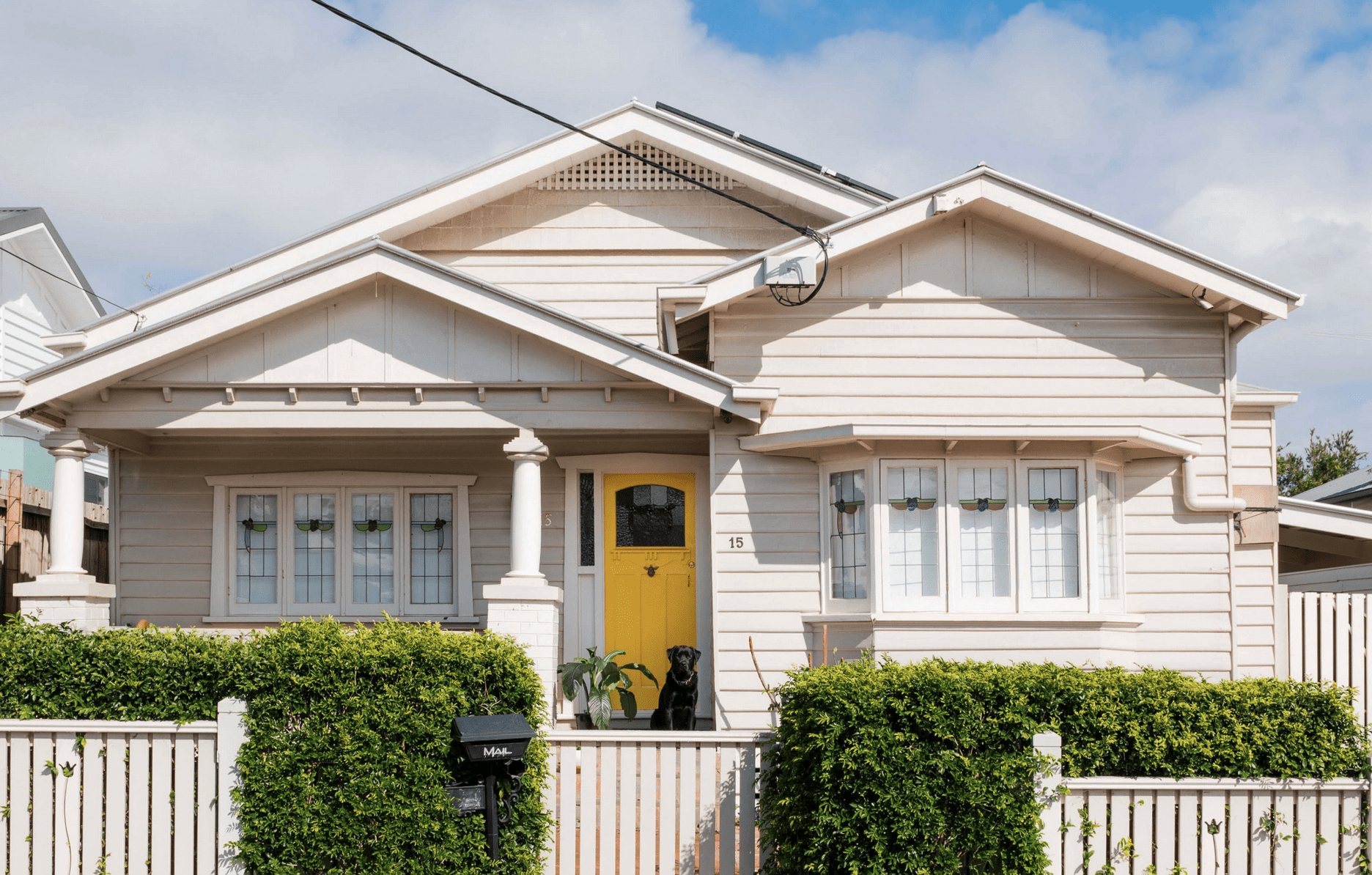 It's not every day you find a period residence that's both playful and elegant. But the Brunswick West family home of artist Samantha Everton somehow brings together the best of both worlds thanks to a creative renovation.
The three-bedroom house has retained all the charm of a classic California bungalow, despite being transformed with the help of architect Gordon Pattullo, interior designer Alison Leeder and builder Maizac. Even the picturesque facade stays true to the era, while the yellow door helps reflect the refreshing and contemporary interiors hidden inside.
Reflecting the family's creative flair and personality was key in the renovation. In the kitchen, whimsical stained-glass windows designed and created by local craftsman Wesley Vine stand alongside a marble bench, brightened up with with cobalt blue cabinetry below.
The house was designed as an idyllic studio space for Samantha, who has lived in the property for 10 years with her family. Soaring ceilings make way for the art-filled walls of in the living room, which has the feel of an eclectic gallery. Samantha's own creative flair shines through in the detailed hand-painted wallpapers that featured in her Indochine series of work.
But 15 Cadman Street also hides some surprisingly fun additions designed with kids in mind. Upstairs, there's a 'magical hideaway cubby in the ceiling', and a secret door connecting the kids' bedrooms, and a lush garden featuring a full playground! Other practical drawcards include a 'library room' at the rear of the house, and the floating stairs that lead to a mezzanine level with room for a home office.
Samantha says the true highlight of the home has been its convenient location, nestled in a wholesome family-friendly neighbourhood.
'Our kids have grown up here playing on the road, riding bikes, go karting endlessly and writing motivational messages for our friends and neighbours in chalk on the road surface during lockdown,' Samantha says. 'We will dearly miss the lovely sense of community that exists in the street, and our sun-filled location near the top of the hill.'