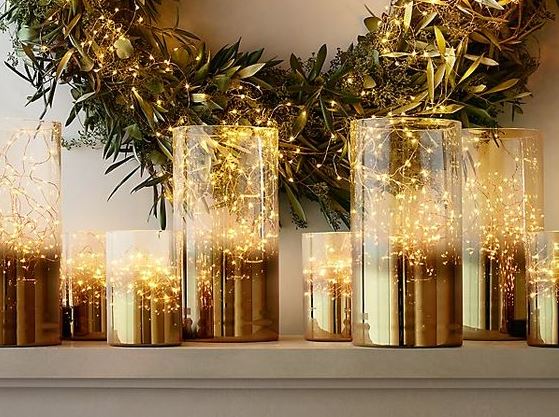 How to decorate your home for Christmas…
I love Christmas.  I love the atmosphere, the excitement leading up to it, the festivities, the food, the baking, the wrapping of the presents, and most of all,  decorating my home!  I used to get frustrated when I was younger having to share the decorating duties with my sister.  I always wanted a theme for the tree, but she was all about using every possible decoration to the point where it looked like Myer's Christmas department had vomited in our lounge room!  It always looked good in the end but now I'm older, I like to mix things up and maybe not use every bit of tinsel!
It's hard in Australia to escape the northern hemisphere's decorations.  Not quite the snowman weather or the woody vibes with the owls and reindeers aplenty.  I must admit, I am a sucker for traditional decorations, but I try to use more colour to make my tree more fun and less formal.
Here are some ideas to give your home a Christmas feel with no hint of the North Pole…
How to decorate your home for Christmas….sometimes less is more
If you've got a real Christmas tree, try to be restrained and just use a selection of colourful baubles.  Let the greenness of the tree stand out and give some space around the baubles.  I love the idea of bringing in some nature with the branch used as a garland.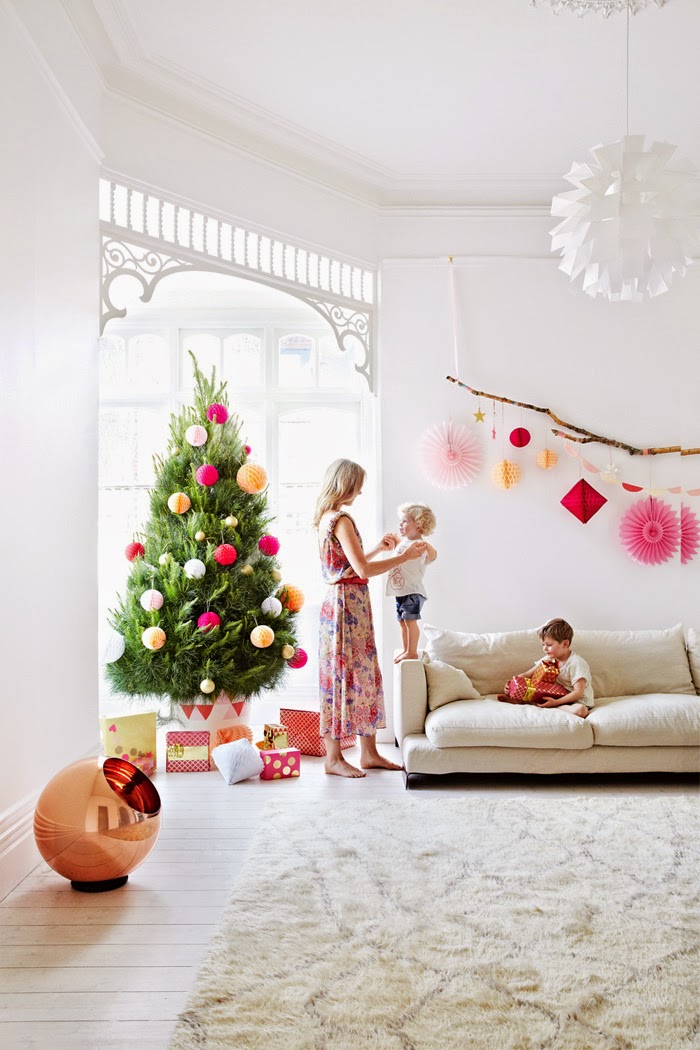 How to decorate your home for Christmas….who says Christmas decorations need to be Christmassy?
These days, you can find some many unusual different types of decorations.  It's a become a Christmas tradition with my boyfriend to add a few unusual fancy decorations to our tree each year.  This year's addition:   A wombat in a mailbox, very Australian!  Many retailers like Typo sell funny, interesting decorations such as Star Wars characters, flying pugs, and unicorns.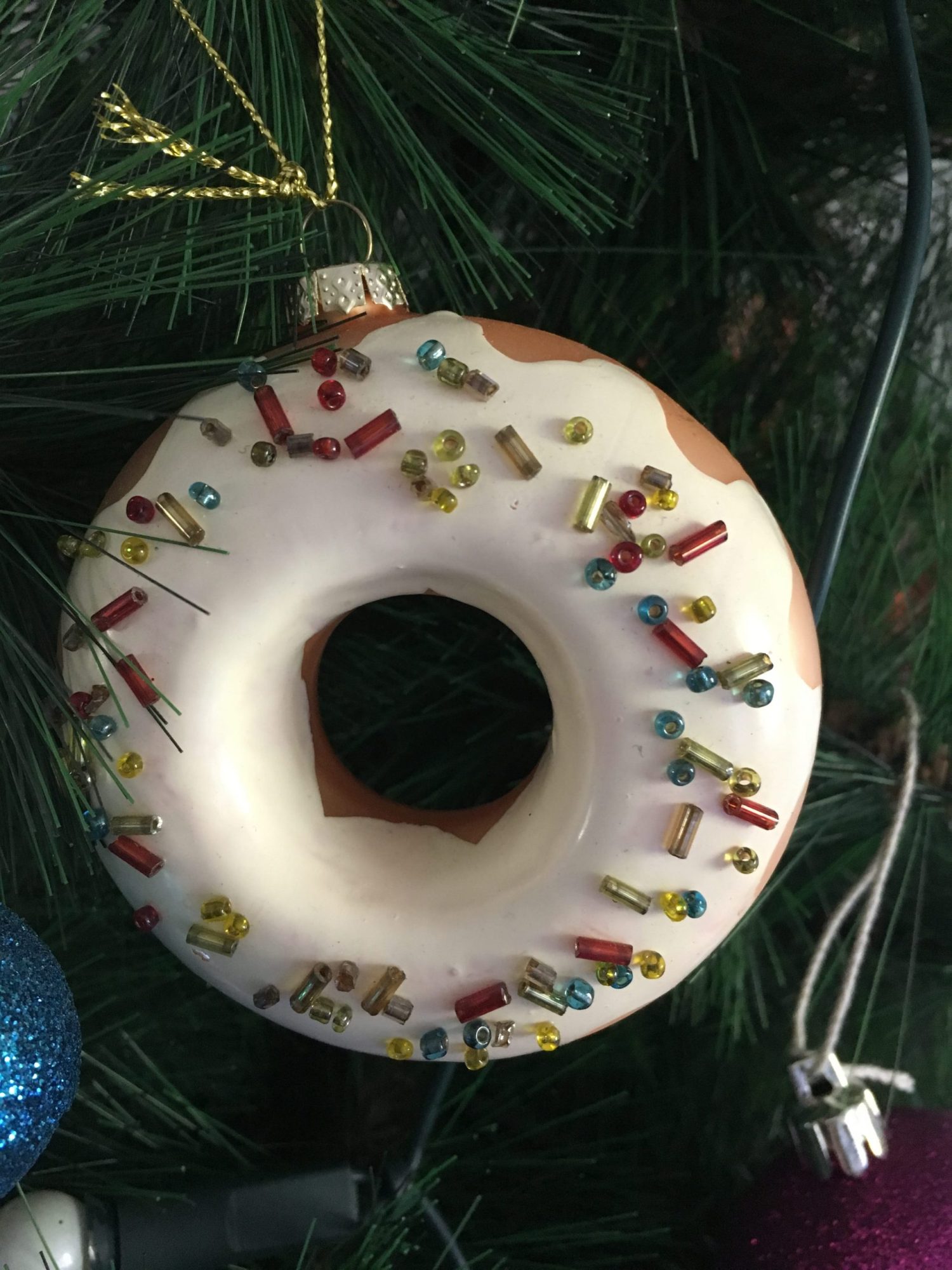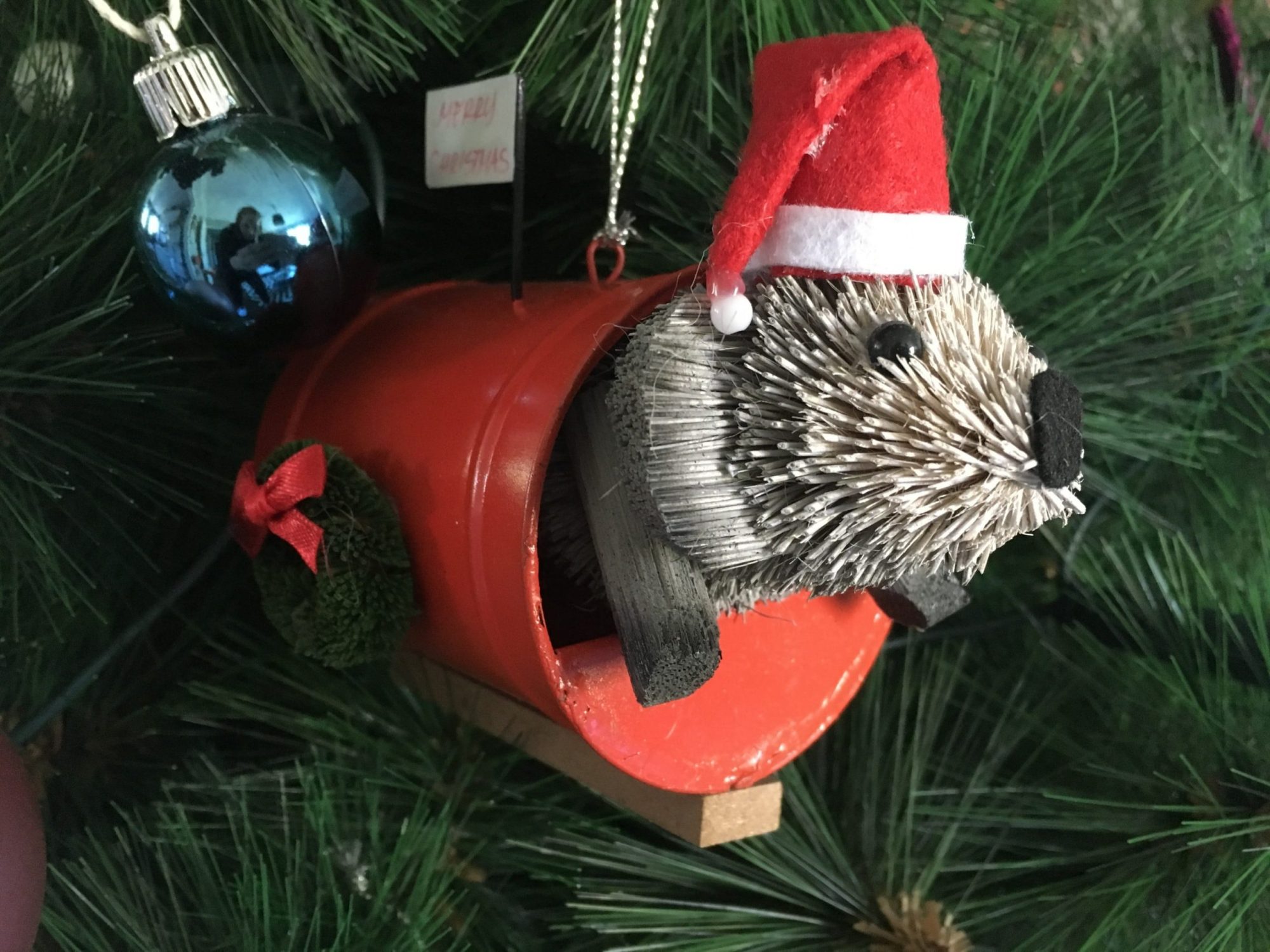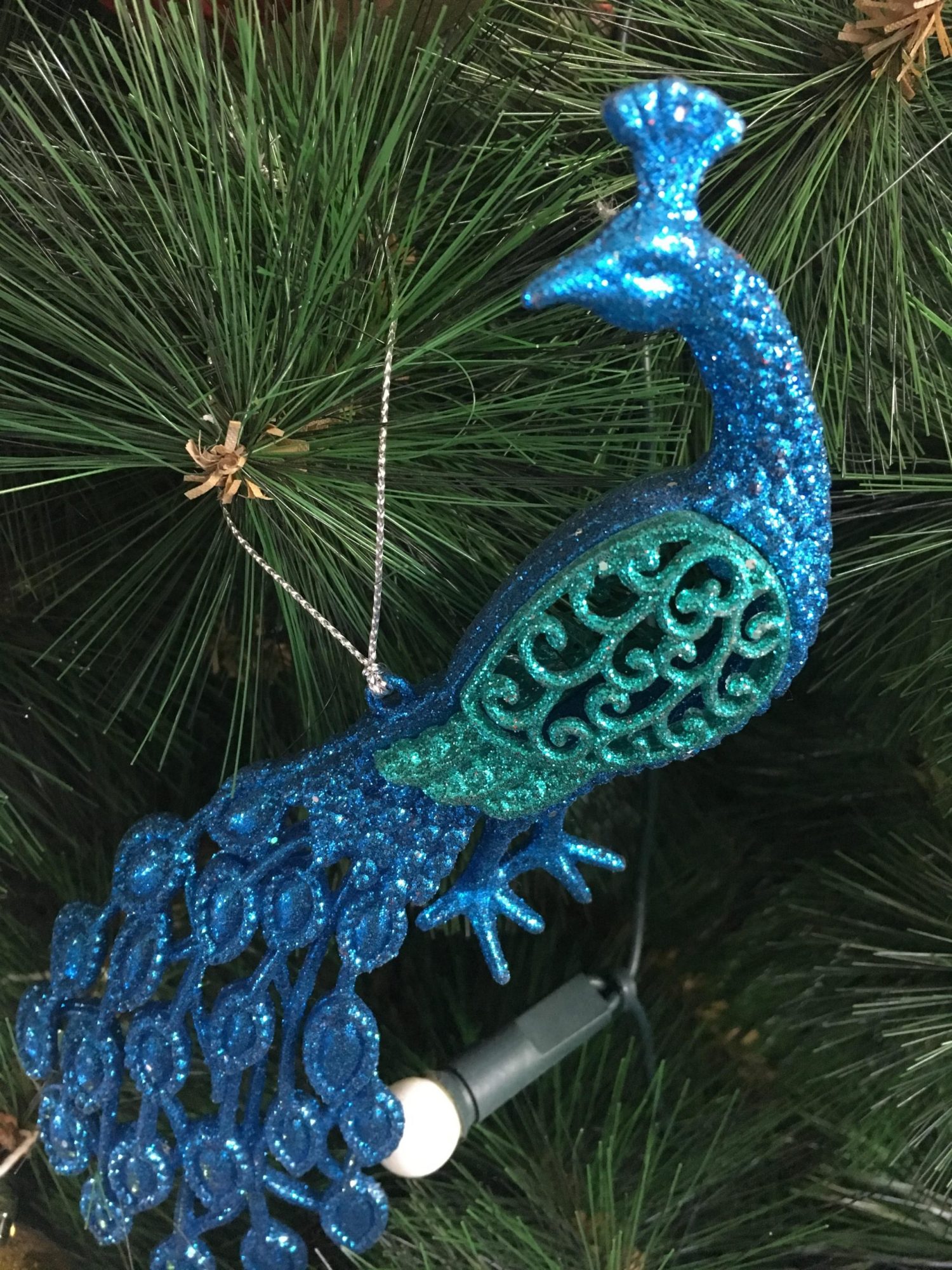 How to decorate your home for Christmas…who says you need a tree?
If you're in a small apartment or just not keen on a Christmas Tree (fake or real) there are a few alternatives that will still look fabulous.  I love this branch used as a tree, so simple but so effective.  They have given the decorations a theme of red, white and pink, pretty!   Love fairy lights? Invest in decent amount and voila you can create a 2D tree on the wall.  This option is a good option if you're short on space.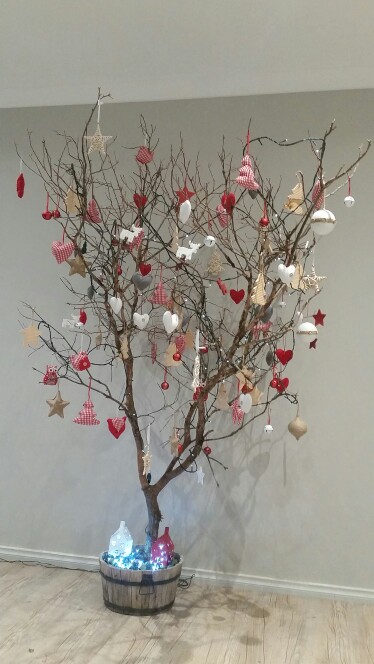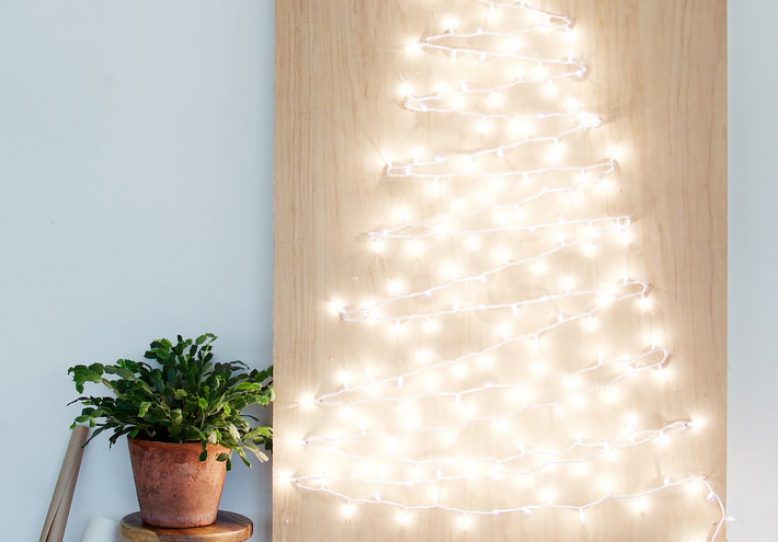 How to decorate your home for Christmas…spread the Christmas love
If you've gone to the effort of decorating a tree, why not add some decorations to the rest of the room?  I'm a sucker for fairy lights.  You can easily get battery operated ones these days, so you've got options aplenty.  On a mantle, coffee table or buffet, a gathering of candle holders or glass domes filled with fairy lights – magic!   Another sweet idea are the coloured bottle brushes, grouped together in various heights, it's like a Christmas rainbow.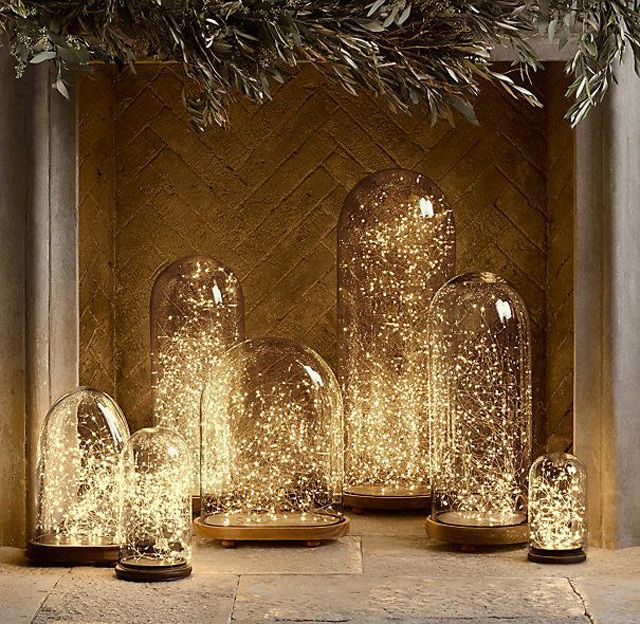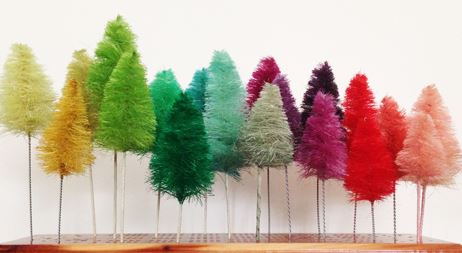 How to decorate your home for Christmas…table ideas
If you have sufficient room overhead, a canopy of gum leaves or branches over the dining table can look stunning.  You could add small decorations to it and fairy lights to finish it off.  A small branch of a pine tree with mini decorations is a stylish alternative to pre-made centrepieces.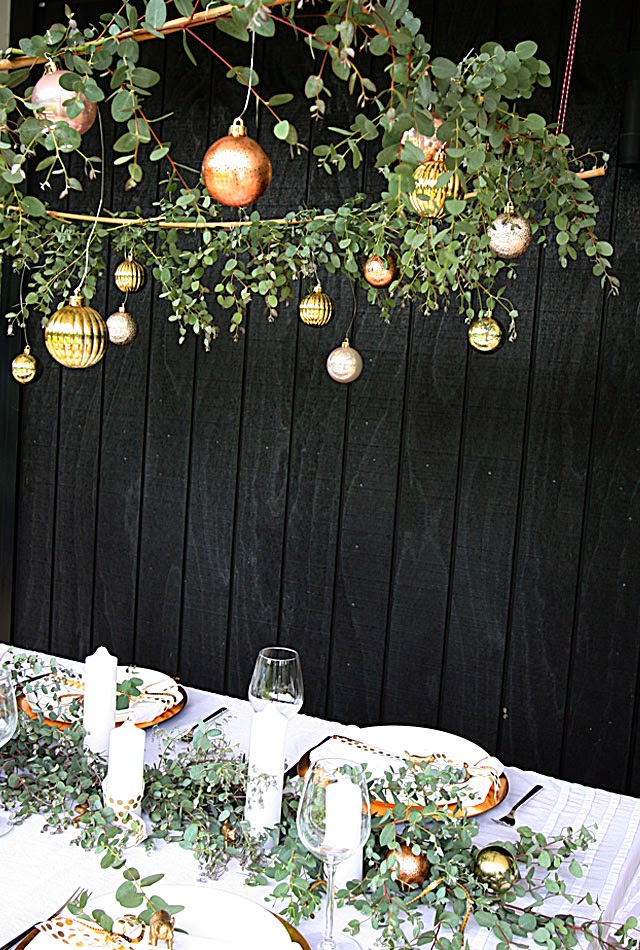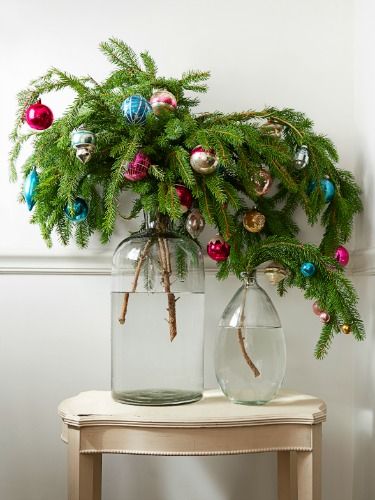 How to decorate your home for Christmas…get your craft on
I've not made a wreath before, but its on my list of to-do's down the track.  Ready-made plastic wreaths can look tacky and again, very Northern Hemisphere.  Bring some Australia to your front door with a wreath made of native plants and flowers.  Alternatively, bring the fairies in and get yourself a magical front door.