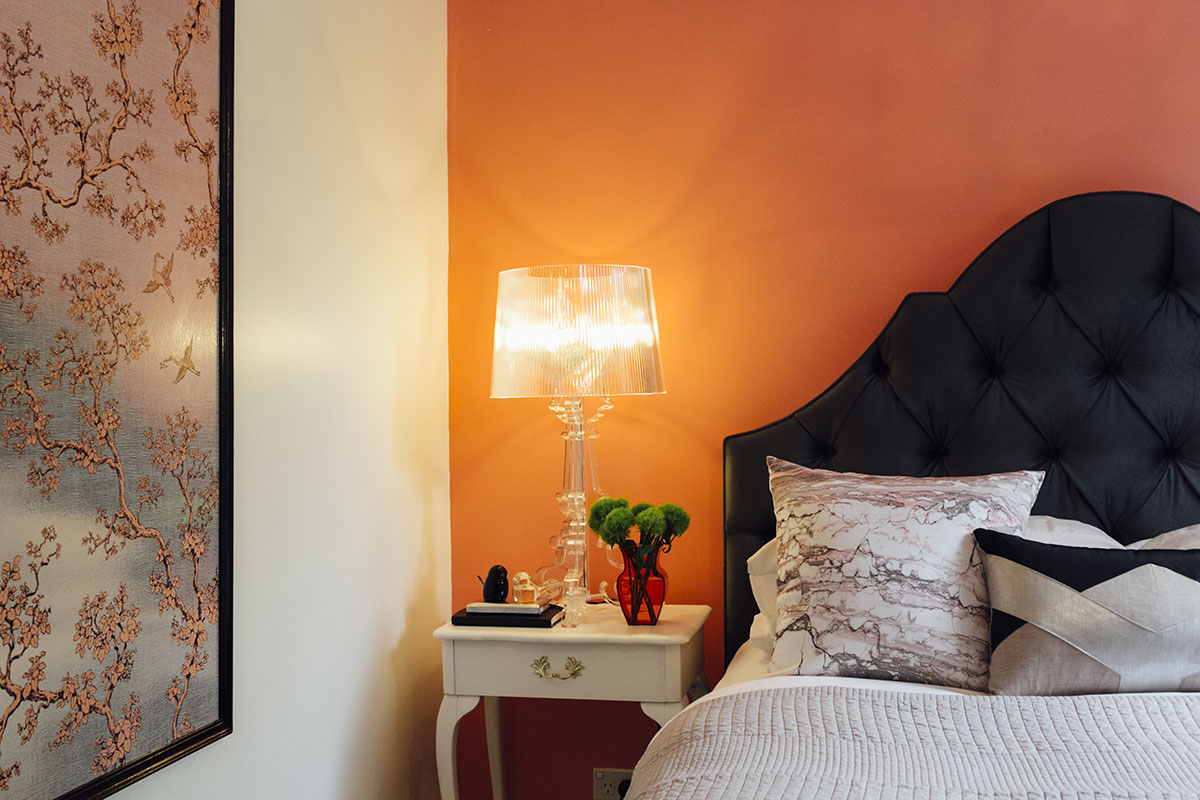 How to decorate your bedroom like a hotel room
When you're on holidays, after a big day out sightseeing and getting hot and sweaty, there is nothing better than going back to your room and just relaxing and rebooting for the next day.  You might have a shower then just chill out on the bed or sofa or armchair in your robe.  You might read a book or magazine or have a nap (that's what I do, I'm the queen of naps!) and think about your days adventures and what tonight and tomorrow will bring.  You feel relaxed and content.  You feel happy.  Your hotel room plays a big part in that. Is it possible to bring that feeling home into your own bedroom you say?  Yes, yes, it is….keep reading for my tips on how to decorate your bedroom like a hotel room.
1-How to decorate your bedroom: Maximising space
Even smaller hotel rooms can evoke these feelings in you in if they're smartly planned.  Maximising space is big business is hotels, it shouldn't be any different at home.   One of the best ways to do this is having beside lighting mounted on the wall or hanging from above.  You clear the space on the bedside table and make it usable and feel spacious.
Another way to make the room feel bigger is to do with your bedhead. This is a quite straightforward trick.  By taking it past your bed and beyond the bedside tables, it makes it feel more grounded and creates the illusion of having a massive bed and bedroom.  Hello hotel!
2- How to decorate your bedroom: Sleep on a cloud
I have slept in hotels where I literally could stay in bed all day because I'm so snuggled in, I feel like I'm in a cloud.  Adding a quilted mattress topper and a super fluffy doona will make these cloud dreams a reality. If you haven't slept on a bed with a quilted feather mattress topper before, it's very much like sleeping on top of a fluffy snuggly doona.  I'm not a big fan of white bed linen, but if executed well, it can look fabulous.  It does allow for the flexibility of changing your cushions and throws in a whim.
3- How to decorate your bedroom: Don't neglect your walls
Quite often, artwork in homes are relegated to the living areas.  Why should your bedroom miss out?  Create a hotel feel by adding large framed artwork.  Remember, if you have interesting things on your walls, the less out of place a big white bed will be.  A big white bed in white walled room with not much happening on the walls = boring.
4- How to decorate your bedroom: Create an area to relax
Relaxation doesn't always happen in bed.  Hotel rooms will often have a dedicated seating area, be it a small sofa, an armchair or chaise.  If space permits, this can be incorporated into your bedroom.  A little area where you can sit and read, gather your thoughts or merely sit upon and take your shoes off after a long day.  Far nicer than sitting on your bed.  Sleep scientists say that only sleeping should be done in bed and anything else can affect how your body/mind associates your bed with sleep.  So if you really want to have some TV or Ipad time in your  bedroom before bedtime, take it to the armchair or chaise.
5- How to decorate your bedroom: Don't neglect your windows
A common theme amongst fabulous hotel rooms are great window furnishings.  Using a wall to wall curtain instead of the traditional style of only covering the window makes the room feel bigger and simultaneously homely.  There's a reason you don't see roller blinds or flimsy light weight curtains in upmarket hotels = it doesn't feel luxurious.  Custom made curtains will cost more, however the benefits of their energy saving qualities and their longevity will pay off in time.