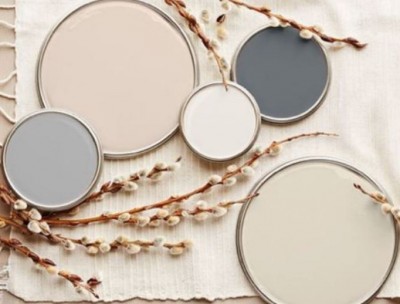 Say goodbye to white….
White paint, we all use it unquestioningly and sometimes it looks fabulous, sometimes not so fab.  It can feel fresh, clean and crisp while on the other hand, it can be cold, soulless and lifeless. There are many alternative paint colours to white though that can inject life and warmth.   I personally have a combination of white paint, brighter colours and deeper tones in my home.  Just because one room is one colour doesn't mean the rest of the house must follow suit.
The world of paint is growing bigger all the time.  It's time to say goodbye to tried and trusted old whites, be brave and embrace some colour.
Here are my 5 best alternatives paint colours to white….
1- Best alternative paint colours to white:  Resene Tea
This colour is a safe option if you're not ready to take the plunge and go bold yet.  Resene describes it as "complex river boulder beige" Quite the description!   This colour would work well in all rooms of the house and in both traditional and contemporary settings.  The double and triple versions have much more oomph to them.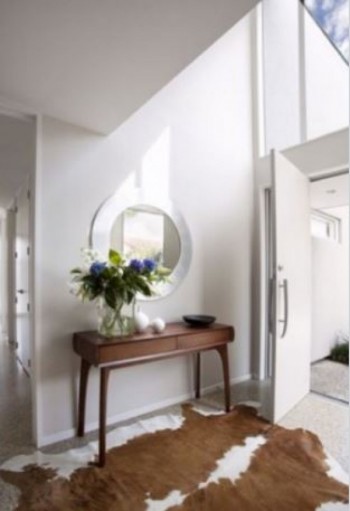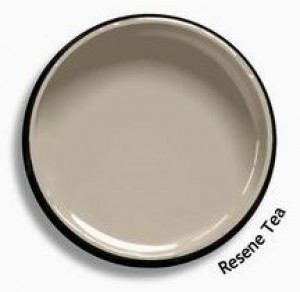 2- Best alternative paint colours to white: Resene Napa
Napa is the next step in the bravery stakes.  Slightly darker than the previous TEA, it's a little reddish brown, but still cool enough to work in many environments.  I see Napa working especially well with textured linens, pale blues, and black metalwork.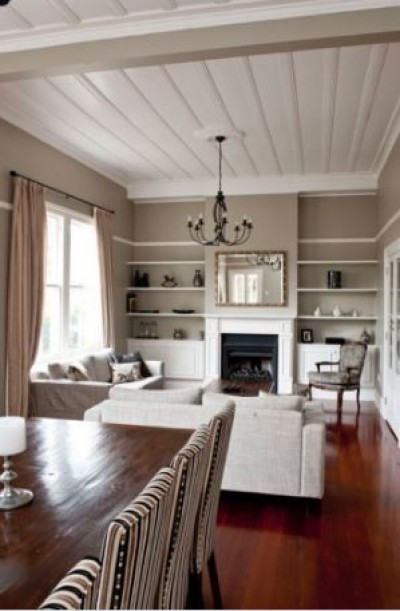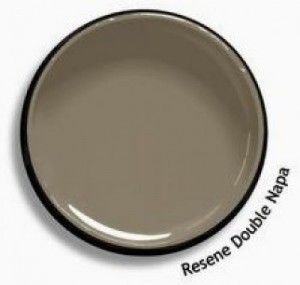 3- Best alternative paint colours to white: Resene Robin's Egg Blue
This colour from Karen Walker's range with Resene, is smoky soft green blue.  If the colour sage had a cooler older brother, this would be it. For interiors where grey is too cold, this is a good alternative.  This colour would translate into both modern and traditional.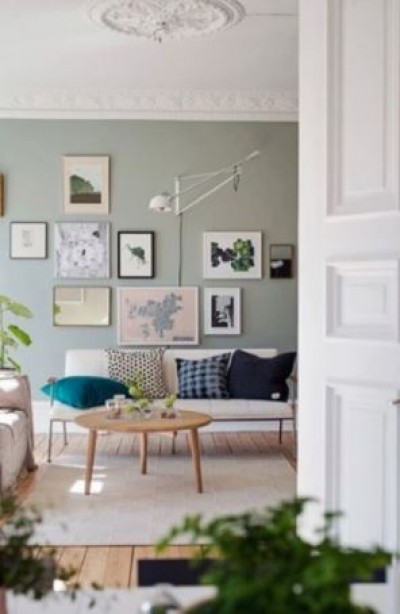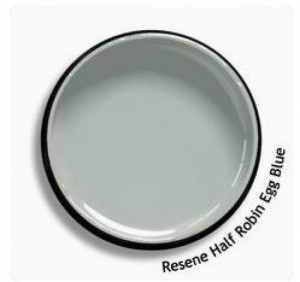 4- Best alternative paint colours to white: Taubmans Grey Comfort
I describe Grey Comfort as the ultimate grey paint.  I often search for the "perfect" grey, whatever the application, be it fabric, paint or stone.  Grey comfort has the perfect amount of blue and brown in it so it sits perfectly against charcoal greys and walnut tones simultaneously as shown in the image.  It adds warmth to a room and your options for decorating with it are endless.  In a traditional application, it would work with navy's and whites and classic oak floorboards.  For a modern interiors, charcoal, silver, whites, and bright pops of colour such as red or orange will work fabulously.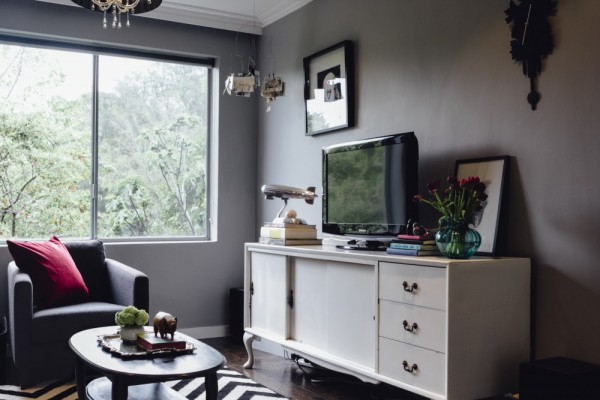 5- Best alternative paint colours to white: Resene Baltic Sea
I prepared you. I've been easy on you so far. This is where we go bold.  I'm a big believer in going bold or go home!  But that's not for everyone.  When I decided to paint my kitchen in Baltic Sea, the naysayers came out of the woodwork and everyone had an opinion.  I was told it be depressing.  Wrong.  I was told it would close the room in.  Wrong.  I was basically looked at like a crazy woman.  Combined with walnut flooring, white cabinet doors, white paintwork on the trims, and ample lighting – ITS AMAZING!  This is my favourite room.
This colour adds so much depth and character to the room, its oozing with atmosphere.  The beauty of this colour is a capability of working with practically any colour.  I love pairing bright coloured artwork with it because it just pops and comes to life.  This colour also makes the room seem bigger, the walls almost recede into the background.