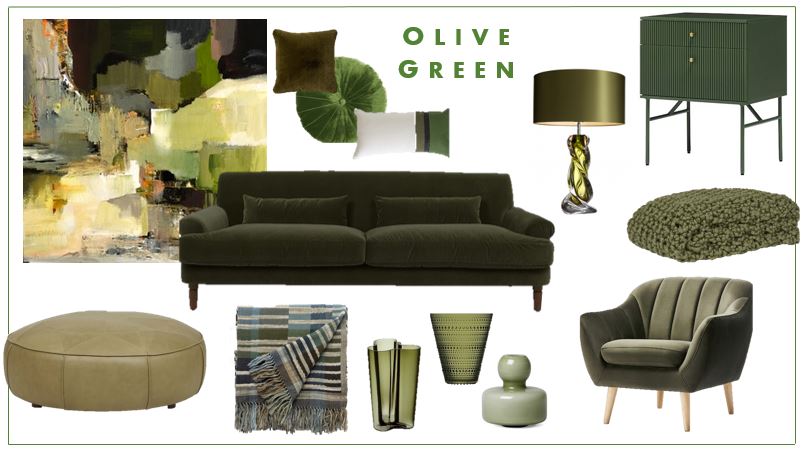 Colour of the moment…Olive Green
One of my favourite colours of the moment is olive green.  It's a versatile colour that works well in contemporary, modern settings or a more traditional space.  It's also a colour of varying tones, from deep khaki tones through to light olive.  See my examples on how to introduce some olive green into your interior.
1- Colour of the moment…Olive Green 
How serene and peaceful does this living room look?  It's a misconception that deep colours on the walls can be too much.  The paleness of the sofa counteracts the darker wall.  The dark timber flooring balances the green nicely too.  I love that they have added the greenery also.  Just because the wall's green doesn't mean there's enough green.  Every interior benefits from greenery.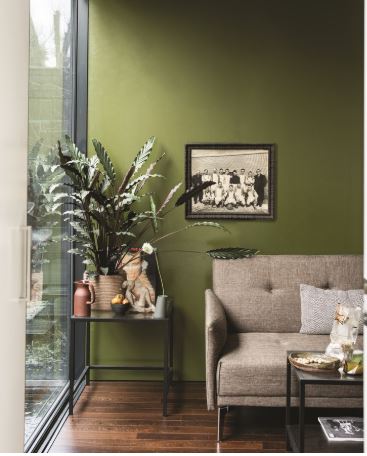 2 – Colour of the moment…Olive Green 
The use of olive green in this kitchen makes it a very elegant space.  The crispness of the white benchtops with the brass taps, combined with the green takes it to the next level.  If you weren't game enough to have all the cabinets green, a common trend is to make the bottom cabinet fronts a feature colour while keeping the overhead ones a neutral.  Alternatively, keeping the overhead and bottom cupboard fronts all neutral and using the island bench as the feature for colour.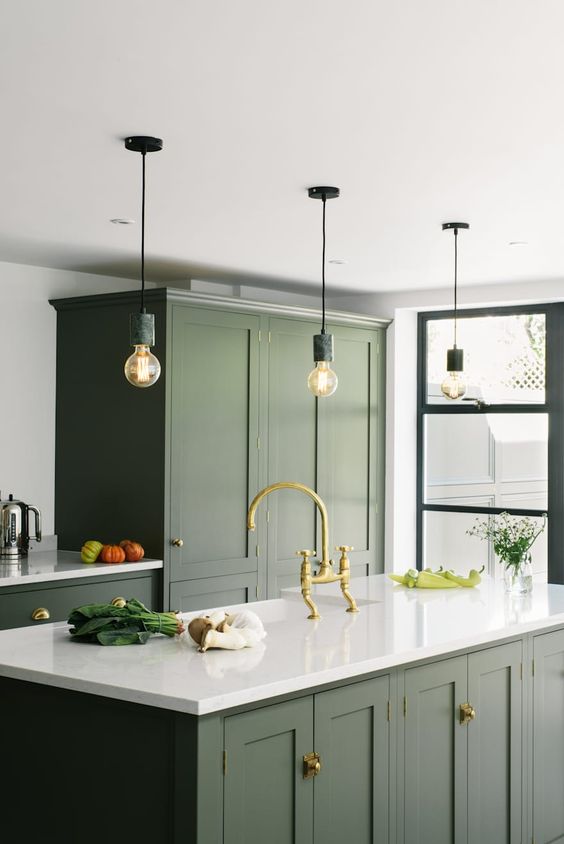 3- Colour of the moment…Olive Green 
When I'm talking about introducing a colour, it might be a matter of going all out and painting the walls or in a smaller, more subtle way.  This bedroom is a great example of using small amounts of a colour to create a really interesting space.  The olive green is in three areas, in the artwork, in some cushions and the throw.  The neutral grey is a great base colour on which to build the colours.  With white walls, white linen can look a little stark at times if you don't have a bedhead.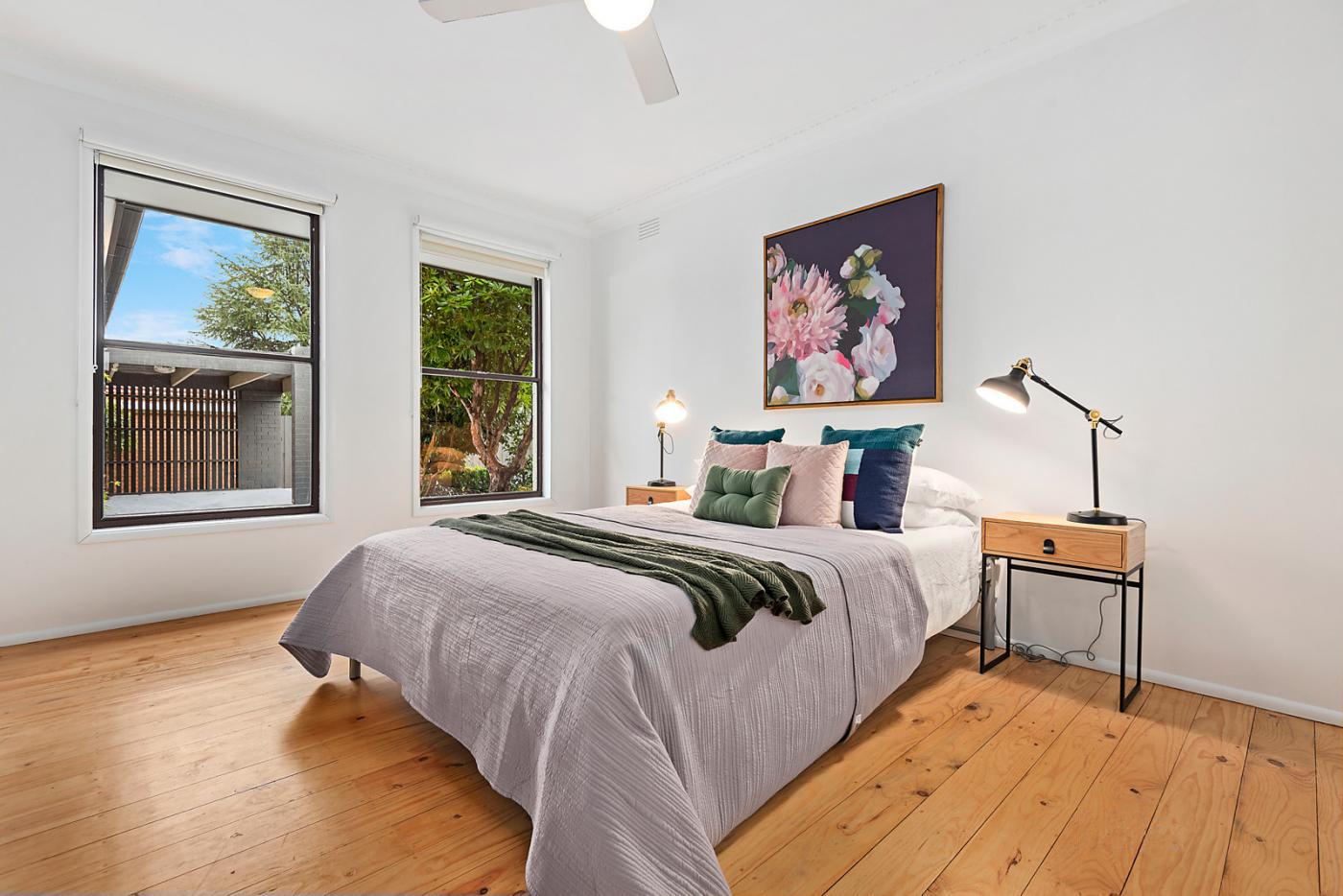 4- Colour of the moment…Olive Green 
This interior shows the use of a paler green.  This tone might appeal to people who want to create a fresher, lighter interior. With lots of white and walnut timber tones, a fresh space is created.  Again, lots of indoor greenery.  You can never have too many plants.