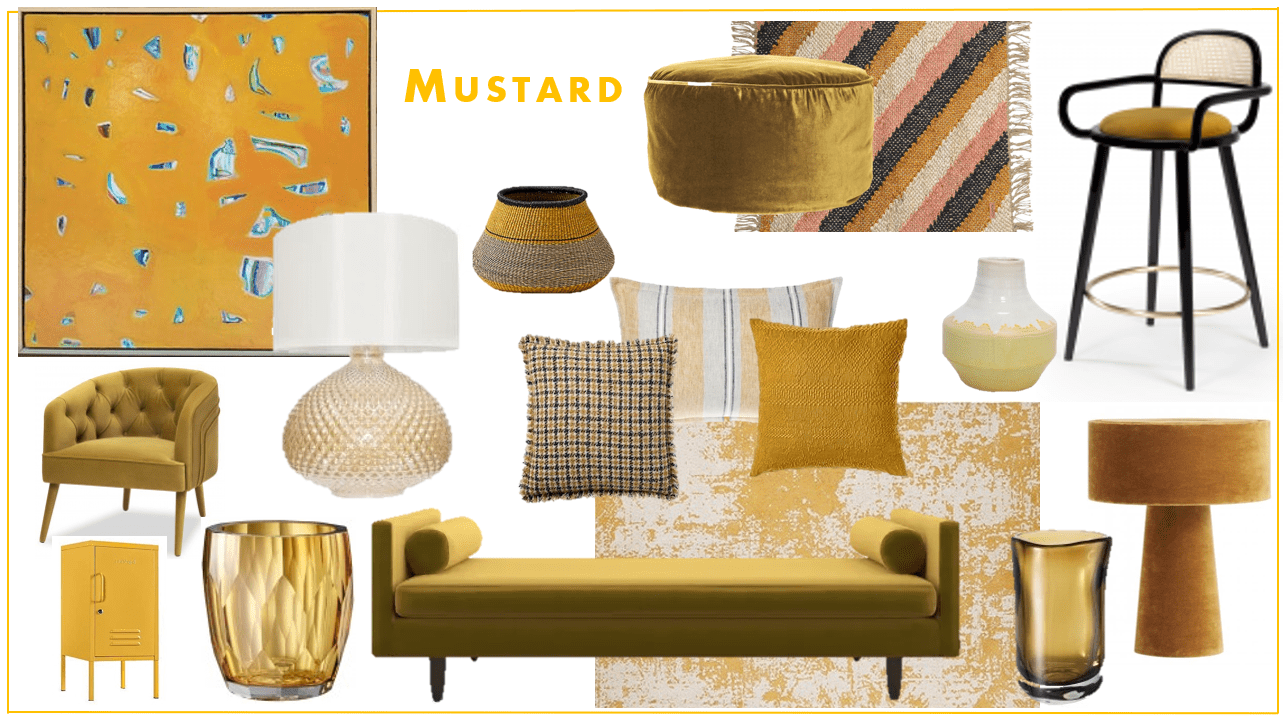 Colour of the moment…Mustard
This colour of the moment is not a colour for everyone.  Some people might be reminded of 1970s mustard tones, but I think its grown up a bit since then.  It is a great option for when you want a pop of colour that's not too in your face.  Not a saturated bright yellow, but a more elegant accent tone.  Sunshine yellow's more sophisticated, grown up cousin!
1- Colour of the moment…Mustard
Mustard is a great accent that will look good with warmer brown tones or cooler grey colours.  Here I have styled this mustard modular with warmer tones and some greys also.  The taupe and brown tones in the rug and the walnut coffee table sit perfectly with the mustard.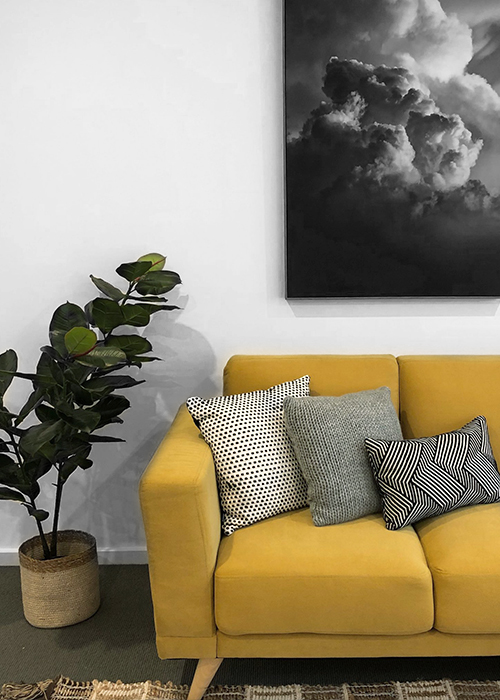 2 – Colour of the moment…Mustard 
Mustard is a great colour for contemporary applications or seen here, a traditional setting. The white marble, gold mirror and chandelier look beautiful with the mustard.  A few cushions with mustard accents on the cushions on the sofa ties the scheme together.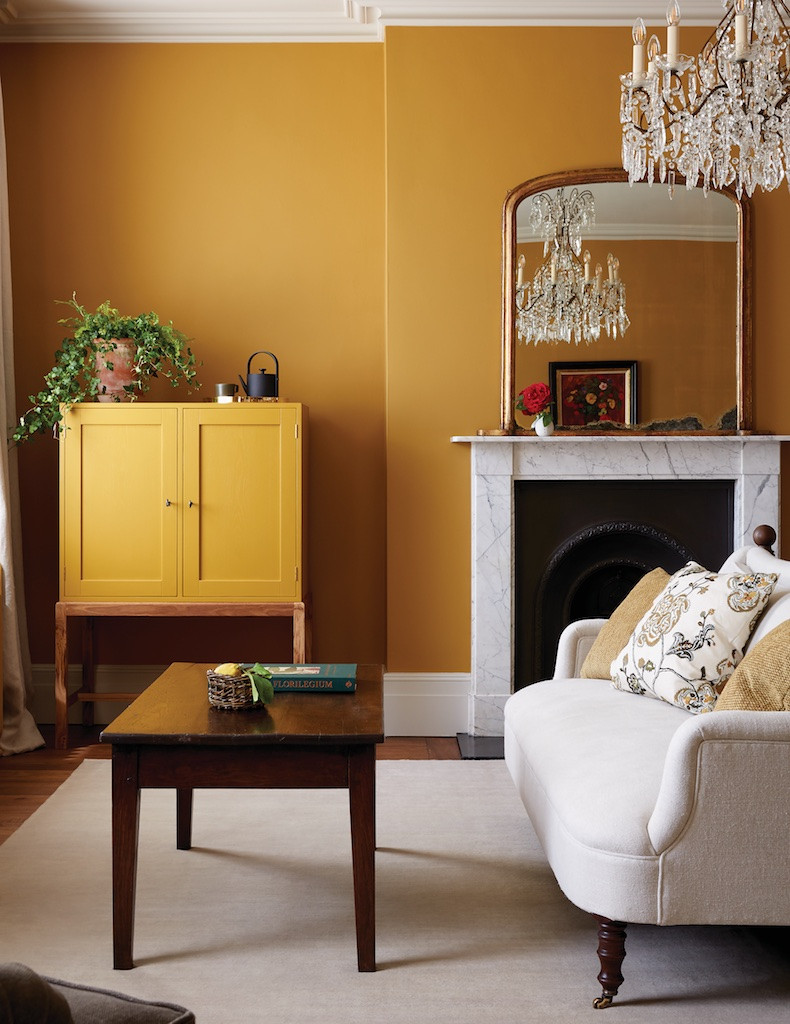 3- Colour of the moment…Mustard  
What a fabulous entrance.  Beautiful tiles, crisp white details, lovely greenery and of course the cute doggie!  If this front door were a neutral (white, grey, or black) it just wouldn't have the same impact.  Painting your front door is a great way to inject a pop of colour into your home in a small achievable way.  Its also a very cost effective way to have some fun with your home that can be changed cheaply over time, should your tastes change.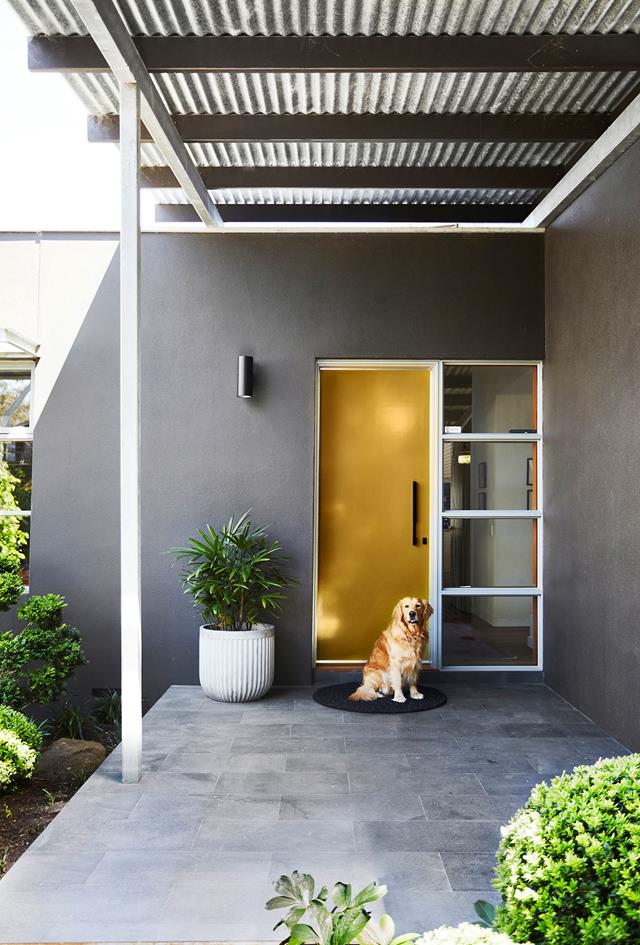 4- Colour of the moment…Mustard
This bedroom has a few colours happening, grey, olive green, pale pink and an ochre red in the artwork.   The touch of mustard in the throw brings it to life and takes the space to the next level.  The mustard also warms up the space which is otherwise white and grey.