This 1950s weatherboard home in Macleod had so many things going for it.  Great bones, great light, open and airy with beautiful outlooks.  There were a few odd design features though that had us scratching our heads!  In the entry hallway, the area was so large, it was practically another room in itself, completely under utilised.  In the hallway, were two linen cupboards jutting out into the walkway!
So it made sense to remove these cupboards, and reinvent this space into a usable area.  After the cupboards were removed, we installed floor to ceiling bookshelves with concealed strip lighting.   The result was a hallway that ran the length of the house letting light into both ends with a beautiful focal point in the form of the bookshelf.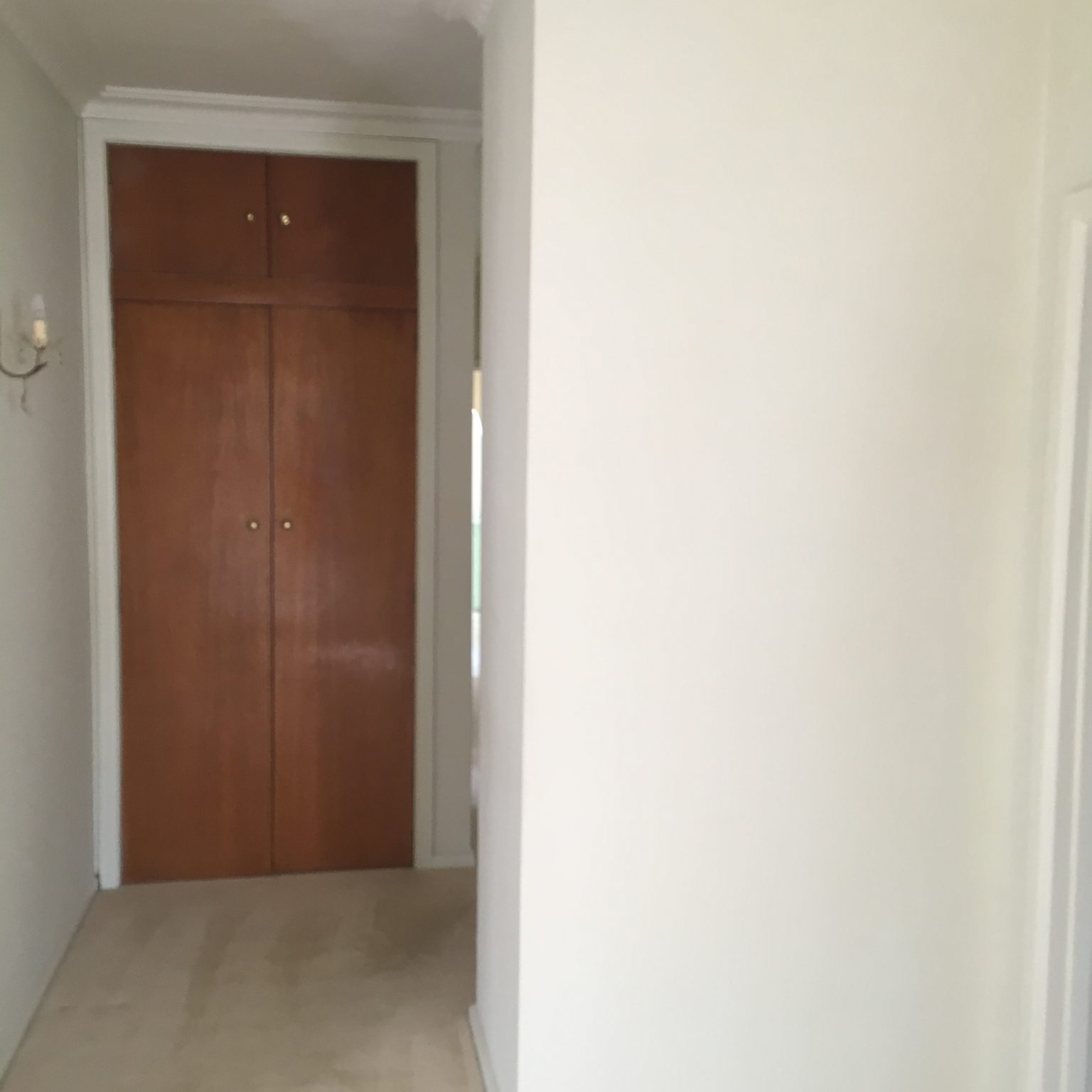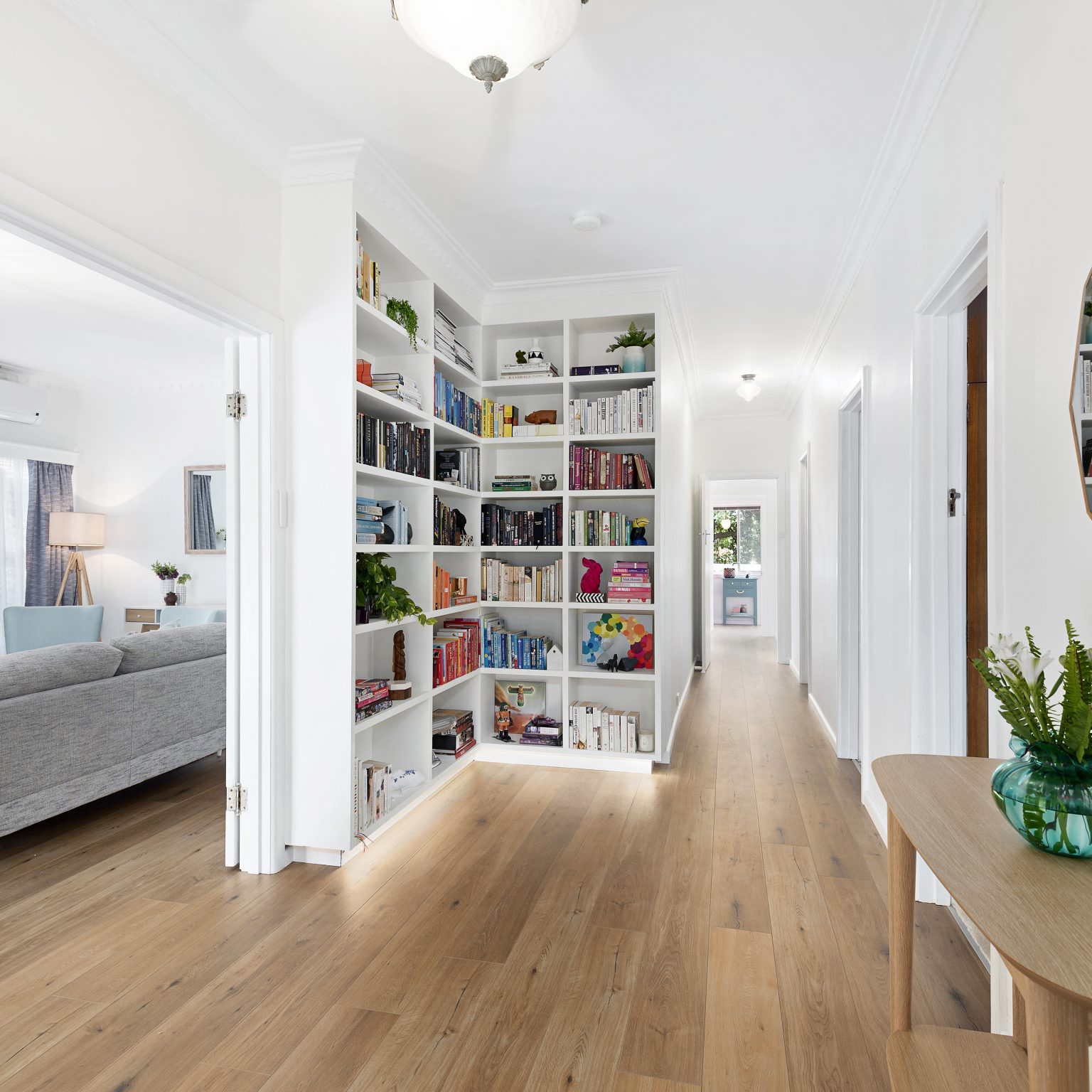 The flooring throughout was cream carpet and daggy vinyl in the kitchen space.  The cream carpet started immediately at the front door, carrying through the living room, hallway and back living room.  It was not a practical choice near the exterior doorways.
We chose a light coloured engineered timber that opened up the space and created a seamless flow throughout.
Mid way through this project, the owners circumstances changed and needed to sell the property.  Due to this, we made minor cosmetic changes to present the home best for sale. The original wall colour was a murky neutral with a green undertone, in addition to the green feature wall in the living room.  The entire home was repainted a fresh paint colour, a very light cream, Dulux Fair Bianca half.
The original kitchen had green cabinetry.  We painted the upper cupboard fronts in the wall colour and the lower cupboards a deeper taupe tone so the space wasn't too white.
The original cream damask curtains were replaced with more contemporary grey curtains.